Vandalism at New York City synagogue leads to arrest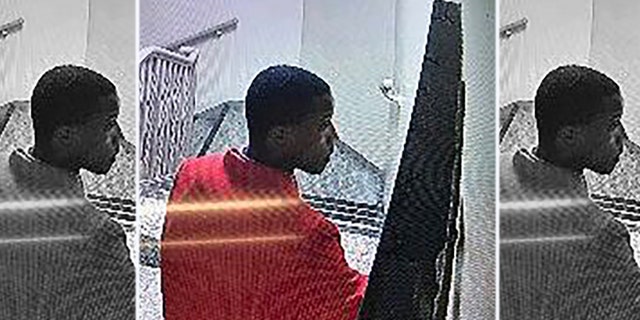 A 26-year-old man has been charged with vandalizing a historic New York City synagogue with anti-Semitic graffiti five days after a mass shooting at a Pittsburgh synagogue, according to reports.
The vandalism Thursday at the Union Temple in Brooklyn forced the cancelation of a political event hosted by "Broad City" star Ilana Glazer, the New York Post reported Friday.
James Polite was charged with a hate crime after his arrest Friday, the paper reported. He is also suspected of setting a rubbish fire at another Brooklyn synagogue on Friday prior to his arrest.
The NYPD said on Twitter that surveillance video showed Polite vandalizing the synagogue.
Polite was committed to a psychiatric hospital, according to the Daily News.
PITTSBURGH LEADERS, RESIDENTS SPLIT OVER PRESIDENT TRUMP'S TRIP TO SYNAGOGUE SHOOTING SITE
New York mayor Bill de Blasio visited Union Temple Friday night and called the incident "tremendously upsetting," according to the paper.
Several acts of vandalism have been reported at synagogues across the country since the Oct. 27 shooting rampage at Pittsburgh's Tree of Life Synagogue that killed 11 people.
In Irvine, Calif., a vandal on Wednesday sprayed anti-Semitic graffiti on a wall at Beth Jacob Congretation.
Officials announced on Friday a $5,000 reward for information leading to the suspect's arrest, The Los Angeles Times reported.
In Fresno, Calif., police were investigating an act of vandalism at Temple Beth Israel that was discovered Wednesday, according to reports. Hours before the discovery the synagogue hosted an event for the victims of the Pittsburgh shooting, according to reports.