Van strikes 2 pedestrians in Philadelphia before crashing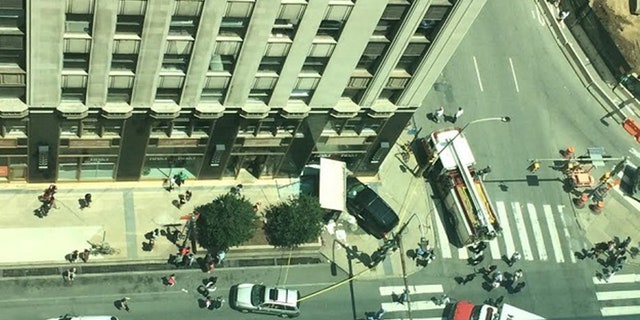 NEWYou can now listen to Fox News articles!
Fox 29 – Authorities are on scene after a minivan ran into a newsstand at a busy Center City streetcorner, striking two pedestrians.
It happened at the corner of N.16th Street and JFK Boulevard around noon.
Police say two pedestrians were struck and taken to Hahnemann hospital.
According to police, the 38-year-old man and 77-year-old man have both been placed in stable condition.
There were two cars involved in the accident and both drivers remain on scene, according to police.