Ex-boyfriend admits to stuffing Valerie Reyes in suitcase, claims she hit her head after sex, feds say
The ex-boyfriend of Valerie Reyes, the woman whose body was discovered last week stuffed into a red suitcase dumped in an affluent Connecticut town, was ordered held without bail Tuesday on a charge that carries the potential of the death penalty.
Javier Enrique Da Silva Rojas, 24, of Queens, N.Y., was arrested in connection to the death of Reyes, 24, and appeared in federal court in White Plains, N.Y. Da Silva is a citizen of Venezuela and Portugal, his lawyer told a federal magistrate judge on Tuesday, The New York Times reported.
"Javier Enrique Da Silva Rojas, a citizen of Portugal, entered the U.S. May 8, 2017, through the Visa Waiver Program; however, he failed to leave the United States within the required timeframe," the U.S. Immigration and Customs Enforcement told Fox News in a statement. "He was arrested by federal authorities on felony kidnapping charges Feb. 12 and is currently in the custody of the U.S. Marshals Service (USMS) pending criminal proceedings. ICE lodged a detainer with USMS Feb. 13. Pursuant to the detainer, ICE will aim to take custody of Da Silva for immediate removal when he is released from criminal custody."
Federal authorities said Da Silva told authorities during a videotaped interview at the New Rochelle Police Department that Reyes fell to the floor and hit her head after they had sex at her residence on Jan. 29. They said he indicated he put packing tape over her mouth, bound her legs and hands and stuffed her into a large red suitcase that he dumped in a forest after driving for some time.
Highway workers stumbled upon Reyes' remains after discovering the suitcase sitting about 10 to 15 feet from Glenville Road in Greenwich, Conn., police said.
Da Silva was charged with kidnapping resulting in death, which carries a potential penalty of death or life in prison. Prosecutors have not yet indicated if they will seek death if he is convicted.
ILLEGAL IMMIGRANT EX-BOYFRIEND ARRESTED IN DEATH OF NEW YORK WOMAN FOUND STUFFED IN SUITCASE, REPORT SAYS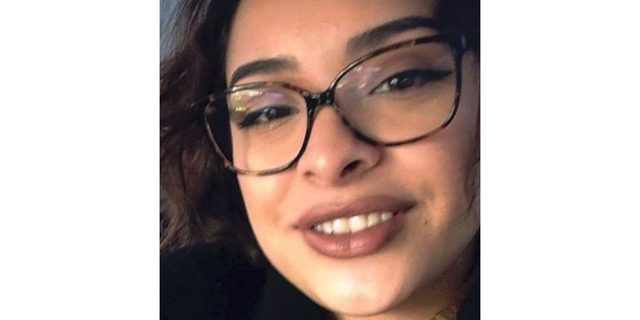 Investigators "zeroed in" on Da Silva after he allegedly used Reyes' ATM card to withdraw cash multiple times after her death, Greenwich Police Capt. Robert Berry said.
Police said they have examined hundreds of hours of surveillance footage in the case and interviewed several potential witnesses.
Reyes, of New Rochelle, was reported missing when she did not show up for work Jan. 30 at a Barnes and Noble location in Eastchester. Autopsy results from the Connecticut Office of the Chief Medical Examiner are still pending.
NEW YORK WOMAN, 24, PREDICTED HER MURDER BEFORE BEING FOUND IN SUITCASE IN AFFLUENT CONNECTICUT TOWN, MOM SAYS
Reyes' mother, Norma Sanchez, said her daughter -- who reportedly battled depression and anxiety -- became paranoid shortly before disappearing. She also said her daughter had recently split from a boyfriend.
"She was very scared, very frightened," Sanchez told the Rockland/Westchester Journal News. "She didn't mention anything or no one specific. She just said, 'I'm scared. I'm paranoid, mommy. I'm getting anxiety attacks.' She was having a hard time talking."
Though she reportedly never told her mom who she feared, Sanchez said Reyes was clear about what she feared, telling her mom: "'I'm afraid someone is going to murder me."
Said Sanchez: "We wonder, 'Who made her feel this way?'"
On Wednesday, the mother told the Greenwich Time that she was relieved to hear about the arrest.
"I'm hoping he gets life in prison — rot in there!" Sanchez said of the suspect.
She told the paper that she met Da Silva once or twice when he dated her daughter in 2017 and believed the two met on an online dating site.
Sanchez said she recalled Da Silva being "never aggressive, but very persistent, the type not to take no for an answer. Weird."
Reyes planned to train to become a tattoo artist and liked to sing. A funeral mass for Reyes is slated for Wednesday morning in New Rochelle.
The Associated Press contributed to this report.