Va. Tech President Charles Steger stepping down; criticized for handling of mass shooting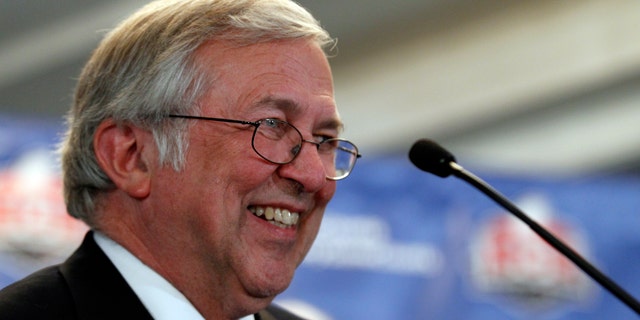 BLACKSBURG, Va. – The president of Virginia Tech, who has been criticized by families and others for the way he handled the 2007 campus massacre, says he's retiring.
Sixty-five-year-old Charles Steger made the announcement Monday in an email. Steger says he'll remain on the job until his replacement is found. The school said a search would begin immediately.
Steger has been praised for his fundraising abilities and bringing Tech's athletics program into the Atlantic Coast Conference. But his handling of the April 16, 2007, shooting that killed 33 has been the source of criticism and lawsuits.
Some victims and parents blamed Steger for not ordering the campus warned sooner that a shooter had killed two students in a residence hall. Two hours later, student gunman Seung-Hui Cho (sung-wee joh) killed 30 additional students and faculty then himself.