VA Dept. nurse admits poisoning husband with eye drops over three days, faces murder rap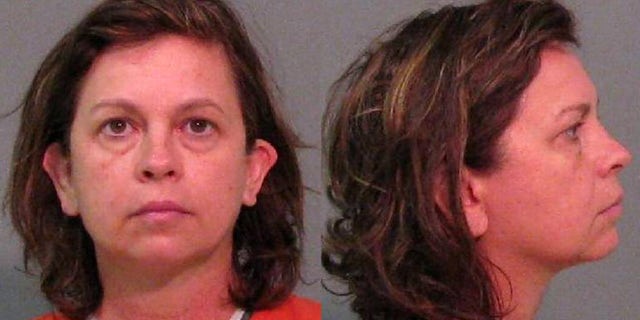 A South Carolina man who appeared to have died of a fall was poisoned with eye drops by his wife who has been charged with murder, according to reports.
Detectives arrested Lana Sue Clayton, 52, a U.S. Department of Veterans Affairs nurse, Friday in the July 21 death of Steven Clayton at their upscale waterfront home in Clover, The Herald in Rock Hill, S.C. She was also charged with unlawful malicious tampering of food.
Steven Clayton, 64, was found in the foyer of his home after what appeared to be a fall down the stairs, the paper reported.
An autopsy determined he died of poisoning, according to the paper. She then confessed to spiking his water with a chemical found in over-the-counter eye drops to relieve redness.
BODY OF MISSING COLORADO WOMAN FOUND AT HUSBAND'S PLACE OF WORK, POLICE SAY
She poisoned him over a three-day period until he died, the paper reported, citing arrest warrants.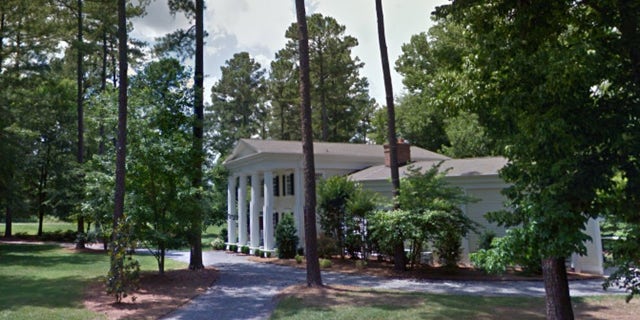 "The investigation autopsy toxicology tests discovered poisonous levels of Tetrahydrozoline in the body of the victim," the York County Sheriff's Office said. "Lana Clayton admitted to investigators she administered the substance to Stephen Clayton without his knowledge."
No motive has been established.
A probate judge appointed Lana Clayton personal representative of his estate.
The couple lived in a house valued at $822,000 the paper reported. The home is a copy of the famous George Washington Mount Vernon estate, that Steve Clayton lovingly restored, a friend told the paper.
ILLINOIS MAN CONVICTED - AGAIN FOR KILLING MAN WHO ANSWERED CRAIGSLIST AD FOR SEX WITH HIS PREGNANT WIFE
Steve Clayton was founder, president and CEO of Physical Therapy Resources, a national company with branches throughout the United States until his retirement in 1995, his online obituary says.
"His family and friends will forever remember his laughter and celebrate him for as long as we live," the obituary says.
Lana Clayton was booked into the local jail.
"That's crazy," neighbor Deborah Pollard told WSOC-TV. They're finding all kinds of ways to do crazy things nowadays aren't they.