Utah woman stabs man who groped her during her morning jog, police say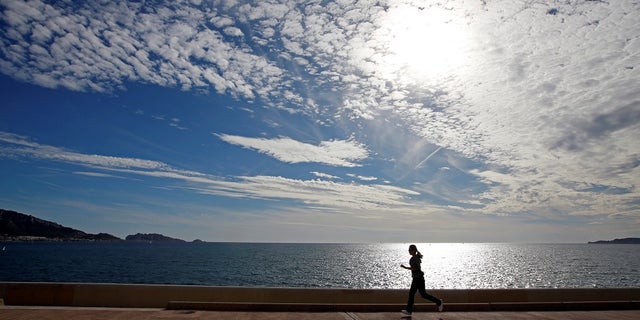 Don't mess with this jogger.
A fearless Salt Lake City woman said she was groped during her morning run – and she retaliated against her attacker by stabbing him, police said.
Police are now searching for the injured man who groped her.
The woman, who was not identified, told police she was jogging early Friday when a young male, between the ages of 15 and 30, groped her from behind, FOX13 reported.
The woman took out a knife and stabbed him a few times while he tried to grab her, police said in a press conference Tuesday.
UTAH FAMILY OF 4 FOUND DEAD IN APPARENT MURDER-SUICIDE
The man fled the scene and attempted to run to a bus stop. The brave woman gave chase after the man before she stopped and went home to report the incident, police said.
Salt Lake City police spokesman Greg Wilking said in Tuesday's press conference that the suspect had a backpack and was wearing a gray sweatshirt at the time of the incident. Wilking also said the suspect may have some stab wounds on his "arms, chest and legs."
Wilking asked anyone with information on the suspect to come forward.
"We certainly don't want to have another incident like this, and we would like to get this person identified and off the street," Wilking said.
UTAH MAN SAYS HIGH SCHOOL MASCOT'S NAME SOUNDS LIKE MALE GENITALIA
Police took the woman's knife to test it for DNA, Wilking said.
"We're not sure if it will lead to somebody in the system," Wilking said. "There's a good chance if this person is under the age of 18, they may not have their DNA on file. We're not going to wait on DNA alone."
Wilking called the woman "prepared" and urged others to be aware of their surroundings when alone.
"Everybody who is out at night or in dark hours they should be prepared and aware of their surroundings. She was prepared. She took steps to be prepared. And on top of it, she fought back. We're happy that it turned out well for her," Wilking said. "She wants this guy apprehended."