Utah man wielding 'battle ax,' wearing body armor shot by cops, officials say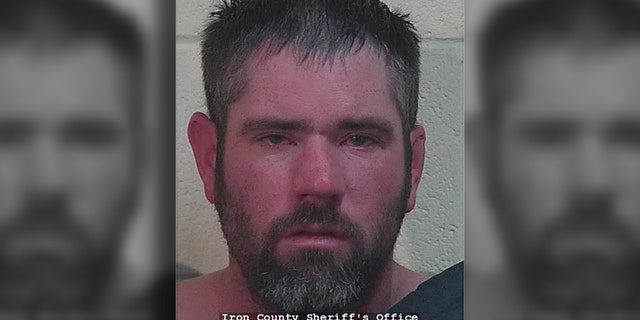 A Utah man who donned body armor and brandished a "battle ax" was shot Christmas morning after threatening to detonate explosives and attack police officers, officials said.
Benjamin Dee Wilcken, 38, was arrested Monday after an hours-long standoff with police, FOX13 Salt Lake City reported.
Cedar City Police, Iron County Deputies and a SWAT team were reportedly dispatched to a home after receiving a call late Sunday night about a man threatening to harm himself in a house where children were present.
CHICAGO POLICE STUN-GUN POLICY CHANGES HAVE OFFICERS' UNION BALKING
Authorities attempted to negotiate with Wilcken after he allegedly threatened them and neighboring residents with explosives, which forced authorities to evacuate the surrounding area as a precaution. No explosives were found during a search of the home.
Two officers tried to subdue Wilcken with stun-guns after he allegedly threatened to hurt them with what he reportedly referred to as a "battle ax," but, according to FOX13, Wilcken's "military-style body armor" protected him.
Police then shot Wilcken once in the chest. The standoff ended around 3 a.m. Monday when the suspect surrendered, the Deseret News reported.
Wilcken was reportedly taken to Cedar City hospital and treated for self-inflicted injuries that were non-life-threatening, and upon release from the hospital, was jailed at the Iron County Jail for second-degree felony complaints of assaulting a police officer and making threats against a person or property, in addition to misdemeanor complaints of disorderly conduct and intoxication.
2 VIRGINIA DEPUTIES SHOT RESPONDING TO DOMESTIC DISPUTE ON CHRISTMAS EVE
According to the Deseret News, Wilcken pleaded guilty in 2013 for assaulting an officer and attempting to drive under the influence.
Cedar City Police Sgt. Jerry Womack told the newspaper Wilcken was known to local police prior to Sunday's incident.
The Associated Press contributed to this report.