Utah man tackles fleeing suspect 'like NFL hardest hits' to aid police officer
A Provo police officer got an assist from some good Samaritans after a suspect punched him and tried to get away.
Senior Officer Austin Williams responded to a welfare check Tuesday at a Sam's Club gas station parking lot after Utah authorities were notified of a man asking people for water, KSTU-TV reported.
Williams' body camera caught the moment he asked Emiliano Medina, 34, if he was okay. Medina responded by making the shape of a gun with his hand and pointing it at his own head -- before reaching for the officer's firearm.
Williams ordered Medina to the ground, but the suspect instead is seen in the video throwing some punches before running away.
Except he didn't get very far.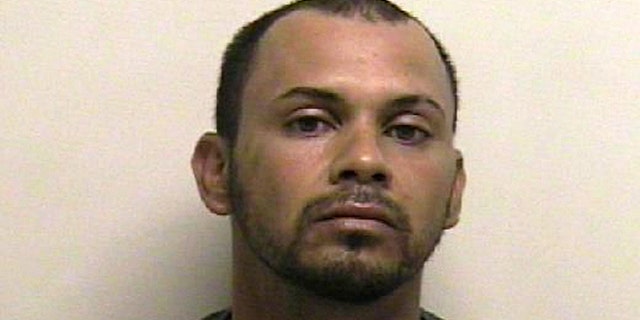 A couple bystanders quickly swarmed Medina, and one man grabbed him from behind and slammed him to the ground.
"Thanks, guys," Williams said as he handcuffed Medina.
Williams told KSTU the bystander's tackle was "like NFL hardest hits type of stuff."
Medina was taken to the hospital after the incident, and it was determined he had methamphetamine in his system. He faces charges of assaulting a peace officer, possession or use of a controlled substance, failure to stop at command of law enforcement and disarming a police officer, KSTU reported.
Disarming an officer is a felony, but the other charges are misdemeanors, according to KSTU.
Provo police are searching for the man who made the tackle to thank him, KSTU reported.