Utah mailman, 91, retires with perfect record after 69 years on job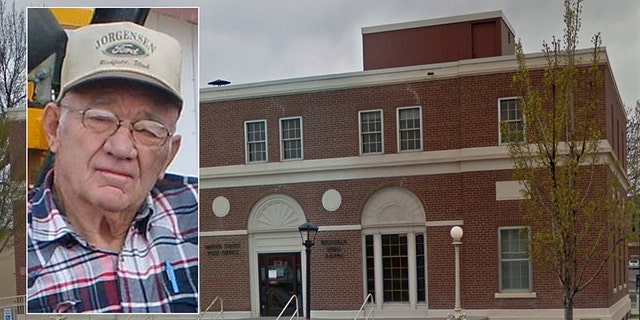 Neither snow nor rain nor heat nor gloom of night stayed this Utah courier from the swift completion of his appointed rounds.
Jack Lund, 91, of Richfield, retired from the U.S. Postal Service after a perfect 69 years on the job. He began his storied career in 1949 when he was 21 years old.
"Nobody has ever accused me of being smart, and I didn't know you had to quit when you are 65, and I have enjoyed driving the truck, so it is what I wanted to do all my life, and I have enjoyed driving the truck," Lund told KSL-TV.
UTAH'S NEW DUI LAW, STRICTEST IN NATION, SET TO BE IMPLEMENTED AHEAD OF NEW YEAR'S EVE
Lund, a dedicated postman, never mailed it in. His fellow employees described him as the whole package -- reliable and always delivering despite poor weather or car trouble -- ABC 4 News reported.
"I was headed for Phoenix one day and there was four feet of snow on the mountain south of Panguitch and the highway patrolman told me I couldn't go, and I said, 'This is a mail truck and you can't stop me unless it's impossible.' And I fooled him, I guess, because he let me go," Lund recalled.
Last week, Lund decided it was finally time to retire.
DOG HELPS THWART PORCH PIRATE AT UTAH HOME
"A week ago last night, I hauled my last load of mail," he told KSL-TV.
On Wednesday, a ceremony was held to honor and thank him for his years of service at the Richfield Post Office. His family, friends and coworkers attended.
As for what's next, Lund said he believed his life will be different now that he won't be on a daily route.
"I haven't made a lot of money, but I have made a good living, and if I can live a few more years and enjoy life that will be fine, it will be different without the responsibility of hauling the mail but I think I can handle it," Lund said.