USC's expulsion of football star for sex assault blasted by 'victim' girlfriend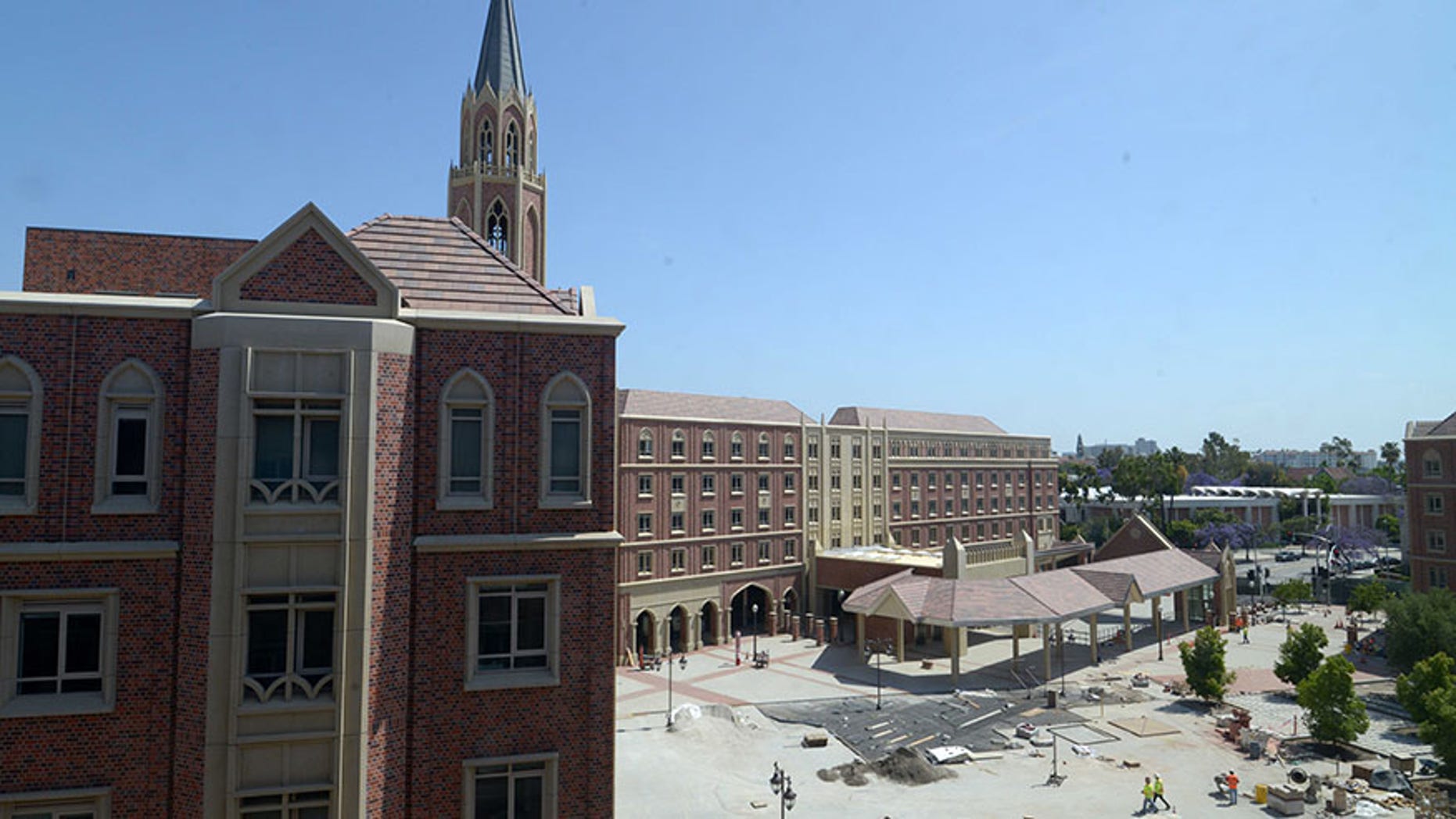 The University of Southern California football player whose field goal clinched the school's Rose Bowl win in January was booted from the school weeks later for an alleged assault against his girlfriend that she insists never happened.

This week his 22-year-old girlfriend, Zoe Katz, publicly blasted USC for Matt Boermeester's expulsion and the Title IX investigation of the "student-conduct issue" that led to the action. She has even hired an attorney, Kerry L. Steigerwalt, to clear her boyfriend's name.
On Sunday she issued a lengthy statement detailing the "horrible and unjust" treatment the couple – who are still dating – received from the school's Title IX officials.
According to the statement, the nightmare began in February, when Boermeester and Katz were roughhousing on campus, one part of which entailed Boermeester pushing Katz against a wall. The interaction was seen by at least one person, and eventually a report of the matter reached the school's Title IX office.
Katz was then called in to a Title IX investigation, in which she explained that the two were playing around.
"When I told the truth about Matt, in repeated interrogations, I was stereotyped and was told I must be a 'battered' woman, and that made me feel demeaned and absurdly profiled," Katz says. "I understand that domestic violence is a terrible problem, but in no way does that apply to Matt and me."
The student states that she has "never been abused, assaulted or otherwise mistreated by Matt," and goes on to characterize him as an "incredible person."
"Nothing happened that warranted an investigation, much less the unfair, biased and drawn-out process that we have been forced to endure quietly."
Boermeester has not been arrested or charged with any criminal offense, and seemingly no outside authorities were contacted about the matter. After the investigation was concluded, his suspension turned into expulsion – despite Katz's consistent objections that he is innocent of any wrongdoing.
However, USC is standing by its investigation and the accounts "provided by multiple witnesses."
"Student disciplinary records are confidential," the university said in a statement. "If the students involved waived their confidentiality rights, the university will offer a detailed response."
Lawyers for Boermeester and Katz did not immediately respond to a request for comment.
ACLU VOWS LAWSUIT AGAINST PRESIDENT TRUMP'S TRANSGENDER POLICY FOR MILITARY
BAYLOR SETTLES LAWSUIT WITH WOMAN WHO ALLEGED SEXUAL ASSAULT
DETROIT JUDGE PRAISED FOR HALTING DEPORTATION OF IRAQI CHRISTIANS, BUT ICE ISSUES WARNING
Title IX was signed on June 23, 1972, by President Richard Nixon with the intention of prohibiting gender-based discrimination by institutions that receive federal money. But as concerns over campus rape swelled in recent years, the Obama administration cracked down on universities and mandated they conduct thorough internal investigations into such claims or lose their Title IX funding.
'Student disciplinary records are confidential.'
Yet this is hardly the first time such investigations have been called into question as being unfair and biased and having extremely damaging consequences to the accused's education and career prospects.
"The 'investigative model' that universities are employing pursuant to Title IX deprives students and the public of the benefit of traditional notions of fair play and substantial justice in these quasi-judicial proceedings," said California-based criminal defense attorney Troy Slaten. "Most deprive the student, the accused, of traditional rules of evidence and cross examination."