US notes fraud charges in Russian vote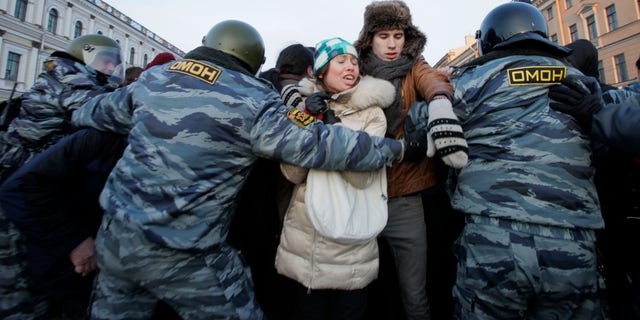 NEWYou can now listen to Fox News articles!
WASHINGTON – The Obama administration is congratulating the Russian people for turning out to vote in big numbers in this weekend's presidential election. But it also is expressing concern about allegations of fraud and urging a full investigation into the charges.
The State Department said Monday that the U.S. would work with Russia's "president-elect" once the votes are certified, but pointedly did not mention victor Vladimir Putin by name. Nor did it offer congratulations to Putin. Putin won more than 63 percent of the vote according to the nearly complete official returns. But the opposition and independent observers say the election has been marred by massive fraud.
The State Department says the Russian government should conduct a credible investigation into any alleged impropriety.