US Marshals nab sex offender suspected of abducting teenage girl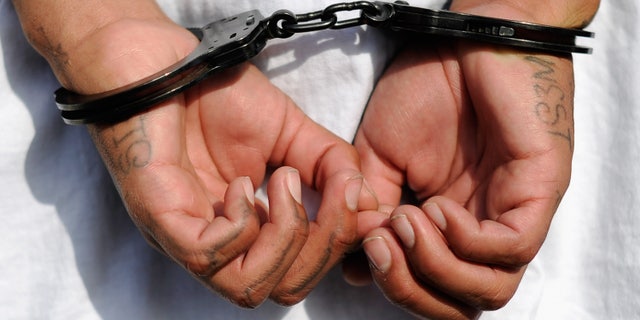 U.S. Marshals in Washington state have arrested a registered sex offender suspected of abducting a 15-year-old girl who remains missing.
Christopher Fitzpatrick, 39, was apprehended Saturday in Lakewood with help from an anonymous tipster, Deputy U.S. Marshal Beatrice Pharr said.
SEARCH FOR 14-MONTH-OLD TODDLER TO RESUME MONDAY
She said deputies were continuing to actively pursue leads in attempts to locate the girl.
Fitzpatrick has been charged with violating probation and failing to register as a sex offender.
Q13 Fox reported Monday that additional charges may be filed as detectives continue to investigate.
Bonney Lake Police issued a news release Sunday saying the girl was spotted in Tacoma in the last few days.
MISSING 12-YEAR-OLD GIRL IN COLORADO FOUND SAFE
On the day she disappeared, the teen took a bus from Bonney Lake to Federal Way, where she met Fitzpatrick, the Tacoma News Tribune reported Sunday.
Fitzpatrick was convicted on charges of assault and felony harassment after being accused of repeatedly raping his then wife in 2003, according to the paper.
When he was arrested at a Fife motel, he was having sex with a 16-year-old girl tied to the bedposts, the paper reported, citing charging documents.