US court denies dismissal of WikiLeaks charges against Manning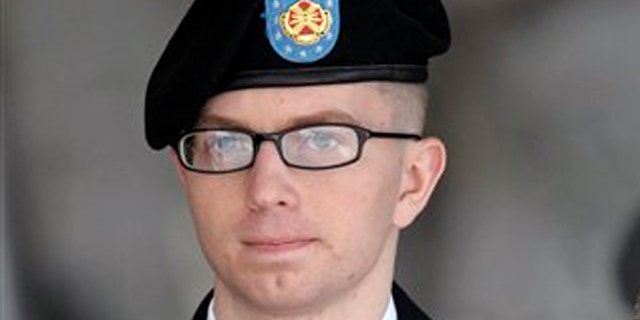 NEWYou can now listen to Fox News articles!
FORT MEADE, Maryland – A U.S. military judge is refusing to dismiss any of the 22 counts against an Army private charged in a massive leak of government secrets.
Col. Denise Lind ruled Friday during a pretrial hearing for Pfc. Bradley Manning.
The judge also said Manning's trial, currently set for September, will likely start in November or January due to procedural issues. Manning is charged with aiding the enemy and other offenses on accusations he caused thousands of classified documents to be published on the WikiLeaks website
Lind rejected a defense argument that the government used unconstitutionally vague language in charging Manning with eight counts of unauthorized possession and disclosure of classified information.
She also refused to dismiss two counts alleging Manning exceeded his authority to access a Defense Department computer system.