US consumer spending up 0.4 percent in December, second solid increase, but income flat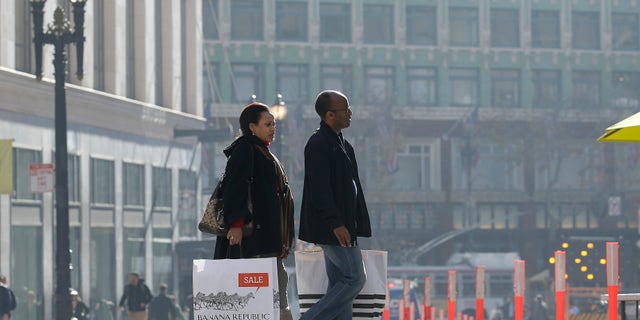 NEWYou can now listen to Fox News articles!
WASHINGTON – Americans increased their spending at a solid pace for the second straight month in December even though their income was flat.
The Commerce Department says that consumer spending rose 0.4 percent in December, compared with November when spending had increased an even stronger 0.6 percent. That was the best gain in five months.
Income, however, showed no gain at all in December after a 0.2 percent rise in November. Wages and salaries were basically flat last month, reflecting a sharp slowing in employment growth.
For all of 2013, income growth was 2.8 percent, the weakest performance since 2009 when income had actually fallen 2.8 percent as the country struggled with a deep recession.
Economists are hoping that stronger economic growth will promote stronger employment and income gains this year.