US consumer borrowing rises solid $16.4 billion in March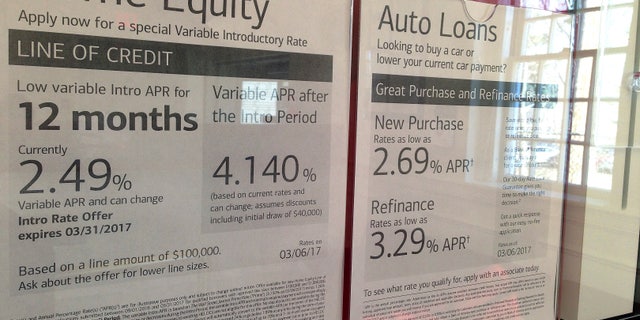 WASHINGTON – American consumers stepped up their borrowing in March, taking out more loans for cars and school.
The Federal Reserve reported Friday that total consumer borrowing rose by $16.4 billion, or 5.2 percent, in March, up from a $13.7 billion increase in February and the biggest uptick since November's $25.5 billion jump.
The category that includes student and auto loans jumped by nearly $14.5 billion, or 6.2 percent —the most in five months. The category that covers credit cards rose more modestly, up by $2 billion or 2.4 percent.
Economists watch consumer borrowing closely. Consumer spending accounts for about 70 percent of U.S. economic activity.
The government reported earlier this week that consumer spending was flat in February and March, one reason the economy grew at a lackluster 0.7 percent annual pace in the first quarter of 2017. Still, most economists expect growth to pick up in the spring and summer.
The Fed decided this week to leave interest rates unchanged but signaled that it expects economic growth and hiring to be strong enough to justify rate hikes later this year.
The Labor Department reported Friday that the employers added a healthy 211,000 jobs in April. The U.S. unemployment rate tumbled to a 10-year low of 4.4 percent.