US construction spending falls 0.4 percent in November, first decline since June 2014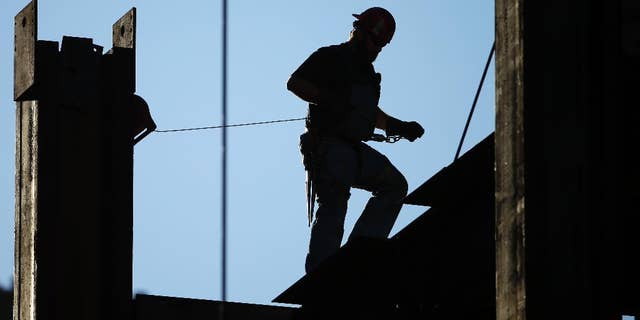 NEWYou can now listen to Fox News articles!
WASHINGTON – U.S. construction spending fell for the first time in 17 months, reflecting weakness in spending on hotel and other private nonresidential construction and government projects.
The Commerce Department says construction spending dipped 0.4 percent in November following a 0.3 percent increase in October. It was the first decline in activity since a 0.7 percent dip in June 2014.
Home construction posted an increase of 0.3 percent but nonresidential construction was down 0.7 percent, reflecting declines in a variety of categories including hotels, shopping centers and manufacturing plants. Government construction was also down in November. State and local spending fell 0.4 percent and the smaller federal category dropped 7.2 percent.
Construction, fueled by gains in housing, has been a positive for the economy and analysts look for further support in 2016.