US businesses increase stockpiles in June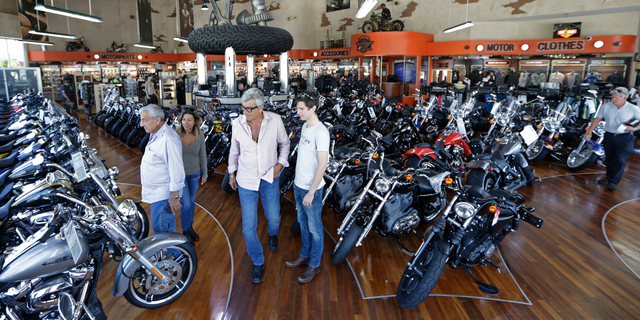 WASHINGTON – U.S. businesses increased their stockpiles in June by the largest amount in seven months, while sales also rose.
The Commerce Department says business inventories rose by a seasonally adjusted 0.5 percent in June, following May's gain of 0.3 percent. It was the best showing since inventories had risen 0.9 percent in November.
When businesses increase stockpiles, it is generally seen as a sign of their confidence that sales will increase in the coming months. A decrease in inventories can be a sign of pessimism about future sales.
Sales increased 0.3 percent, an improvement over the slight 0.1 percent gain in May.
Economists expect that inventory growth will strengthen further in coming months and help support overall economic expansion.
Annual GDP growth improved to 2.6 percent in the second quarter of 2017. That follows a tepid 1.2 percent expansion in the first quarter, which was dragged down in part because inventories subtracted from overall economic activity.
Wholesalers led the way in June with 0.7 percent gains in both sales and inventories. Retailers' inventories increased by 0.6 percent last month, while sales grew by 0.3 percent.
Manufacturers' inventories rose 0.2 percent in June, but sales fell 0.2 percent.