University of Michigan teaches 'uncomfortable' white employees how to engage in social justice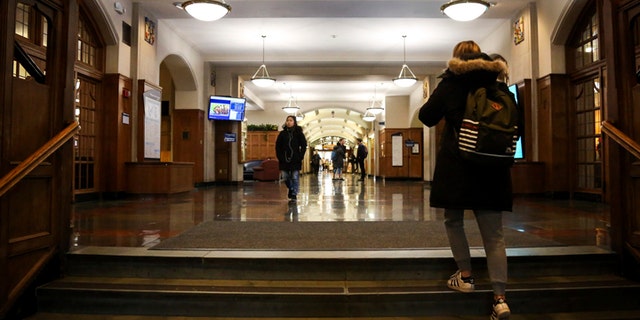 The University of Michigan became the latest public university to host a special workshop for white employees who feel "uncomfortable" confronting race relations on campus because of the color of their skin.
During a two-day professional development conference earlier this month, UM staff members were asked to attend a session titled "The Conversations on Whiteness," the College Fix reported.
"Do you feel uncomfortable as a white person engaging with students or colleagues about social justice issues?" They were asked. "Do you want to help students and staff as they work through the difficulty of campus climate issues related to race, but don't know how?"
DARTMOUTH COLLEGE TO HOST 'WHAT'S UP WITH WHITE PEOPLE?' EVENT
The university website says that the goal was to help attendees in "unpacking whiteness" to assist students and staff with issues "related to identity and social justice."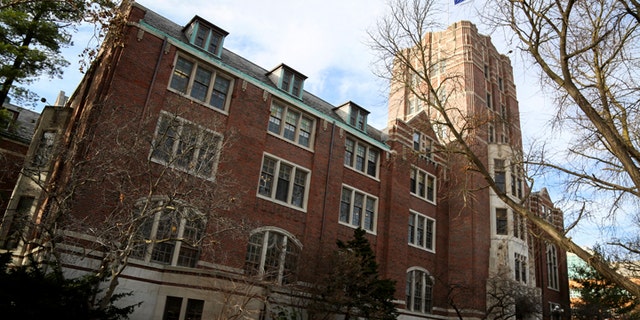 During the university's Student Life Professional Development Conference, participants used the Privileged Identity Exploration Model (PIE) "to recognize the difficulties they face when talking about social justice issues related to their white identity, explore this discomfort, and devise ways to work through it."
The PIE model "identifies eight defense modes associated with behaviors individuals display when engaged in difficult dialogues about social justice issues," wrote Sherry Watt, a University of Iowa professor who developed the model as a way to identify how much privilege people have.
Some of the defense modes include: denial, deflection, rationalization, and false envy.
According to the PIE model, "privileged identities include not only racial (white), but also sexual (heterosexual), gender (male), and ability (able-bodied) identity."
Another session was titled "I Don't Feel Safe Talking About Race," which focused on giving staff "tools to create a safer climate to promote dialogue around racial issues."
"It was an internal training for U-M Student Life staff," a spokesperson for the University of Michigan told Fox News when asked for comment.
U OF MICHIGAN PRESIDENT TRASH-TALKED TRUMP BEFORE, AFTER ELECTION, EMAILS REVEAL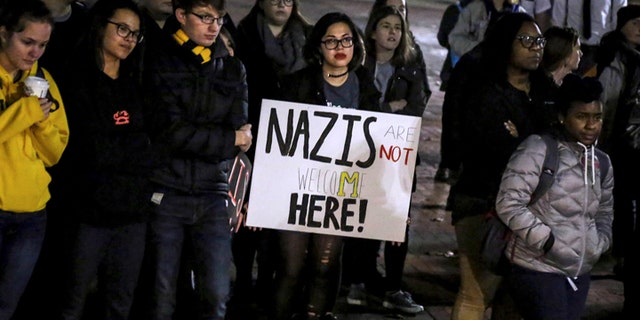 UM President Mark Schlissel announced last month that the school is in open discussion with white supremacist Richard Spencer on his request to speak on campus, but no date has been set.