University of Michigan sued for speech codes called 'un-American'
A free speech group filed a lawsuit against the University of Michigan for imposing speech codes it calls "unconstitutional" and "un-American."
Speech First, a nonprofit aimed at combating free speech restrictions on college campuses, filed the lawsuit Tuesday in federal court, claiming UM's definition of harassment and bullying, referenced in the student conduct code, is overly vague and forbids protected speech.
"The most important indication of bias is your own feelings," the public university writes on its Bias Response Team page of incidents. The lawsuit alleges there have been 150 reported incidents since April 2017 in the form of verbal comments, classroom behavior, posters, fliers and social media.
"Bias response teams are fundamentally un-American and have no place on college campuses," Nicole Neily, president of Speech First told Fox News. "We've seen these programs before – in East Germany and in communist China – they don't belong in American universities."
Students who violate the speech codes or are found responsible for bias incidents face discipline ranging from training sessions to suspension or expulsion. Wolverines say they have avoided topics like immigration, identity politics, and abortion because they are fearful of being reported and having to undergo "restorative justice," "individualized education," or "unconscious bias training."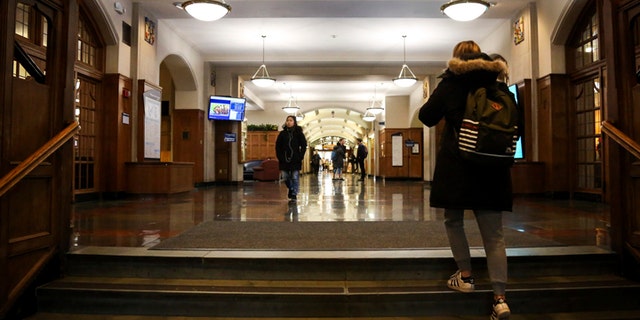 A UM spokesperson told Fox News they haven't received a copy of the lawsuit and have no comment at this time.
The Foundation for Individual Rights in Education (FIRE) found over 231 schools that have bias response teams like this one, affecting a total of 2.8 million students, according to a report from 2016.
Cabot Phillips, Campus Reform's media director, told America's Newsroom on Thursday that the speech codes and bias response teams constituted a "witch hunt" against conservative students.
"The university punishes students based on how controversial or offensive their words are. Well, by nature, the most controversial ideas will be the ones that are least present, and in college campuses it's overwhelmingly conservative ideas that are not present, so it's going to be conservative students that are facing the brunt of this," Phillips said. "Any student, it doesn't matter political affiliation, no student should have to fear bringing up ideas that may make people a little uncomfortable."