Universities send students to US-Mexico border to help 'raise consciousness'
As thousands of migrants approach the U.S.-Mexico border, universities across the nation are planning trips to the Southern border for a hands-on educational experience.
Marquette University in Wisconsin is sending students this spring break to a border town in Texas to "raise consciousness about the issues facing the border such as immigration, economic development, human rights, and social justice."
The Catholic college's Campus Ministry and Office for Intercultural Engagement sponsors the trip. Students will visit U.S. Border Patrol, listen to the stories of migrants and refugees, visit a detention center, meet human rights activists, and observe immigration court cases.
Given that the city on the other side of the border is "one of the most violent cities in the region," the students do not travel into Mexico at any point during the experience.
However, other trips require a passport.
The School of Theology at Boston University has an "Arizona/Mexico Border Travel Seminar" for students during winter break "to provide an integrated experience and space for various perspectives on the past and current issues of immigration and the creation of the border."
One of the course instructors was a former student who worked at a nonprofit in Honduras and learned about the policies in America that affect Hondurans trying to cross the border. She compared their dangerous experience crossing the border to her own ease which she calls her "privilege cards" being white, born in the United States, and able to vote.
One of the themes of the seminar is "how race, power, and colonization continue to play a central role in border politics."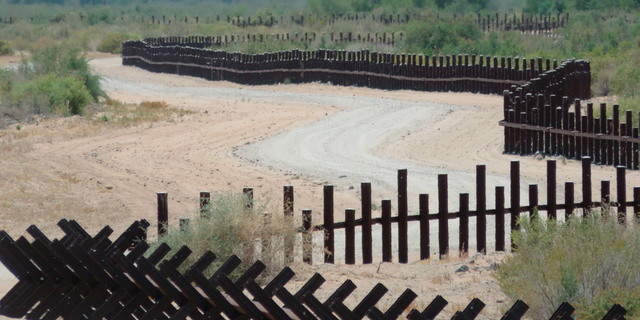 On this year's trip, students were shocked to find "rape trees" and learn about how cartels treat migrants as a "commodity," as crossing the border can cost anywhere between $6,000 and $9,000 and when asked why they risk everything for it, the migrants said for "family and opportunity."
Gonzaga University in Washington state sends students on a similar "immersion" winter break trip, called "Battle at the Border: Justice in January" for one credit to learn about the complexities of immigration, from the laws and border patrol to deportation.
Students met with recently deported migrants as well as community leaders, non-profit and government agencies on the border, then after the trip, they met with Congresswoman Cathy McMorris Rodgers (R-WA) to discuss immigration reform.
Charlie Kirk, founder and president of Turning Point USA, told Fox News he fully supports the programs.
"Maybe once students see the inhuman open borders they will support building the wall to prevent MS-13 gang members, sex traffickers, and drugs to flow into America," Kirk said.
While most programs claim to show a holistic view, one student at Marquette University doesn't believe his school's "Border Awareness Experience" will offer his classmates a fair take on immigration.
LAURA INGRAHAM: PRESS EMBRACES 'CARAVAN' AS IT ASSAULTS OUR SOVEREIGNTY
"I can't imagine that the students are going to get anything resembling impartiality on the subject. Marquette and the Jesuits have made their support for open borders well known. I suspect that this trip will amount to little more than an excuse to assail our border enforcement and anybody who supports them," Diamond told The College Fix.
Several Catholic universities and high schools say they send students on mission trips to the border to put their faith into action and have compassion on the people at the border.