Union enrollment plummets for Wisconsin teachers under tough law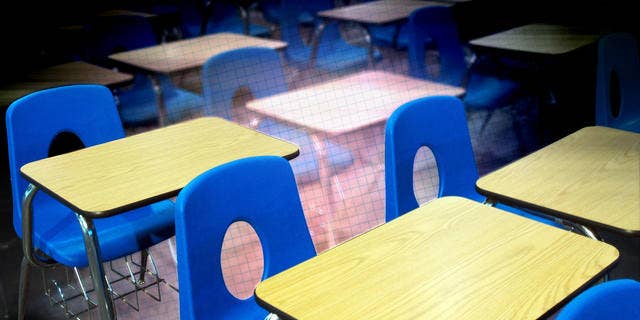 NEWYou can now listen to Fox News articles!
Teachers in Wisconsin's public schools have learned a major lesson from the state's landmark 2011 law neutering public sector unions, with more than a third dropping out of their labor organization.
Given no choice but to join and pay dues to the Wisconsin Education Association Council (WEAC) for decades, teachers have for the last three years been able to opt out. And that is what tens of thousands have done as a result of Gov. Scott Walker's Wisconsin Budget Repair Bill, also known as Act 10.
"Given the evidence, it shows that the union's hold is softening," Patrick Wright, vice president of legal affairs for the Mackinac Center for Public Policy, told FoxNews.com
The bill essentially requires the WEAC to mount a recertification drive every year to ensure that a majority wants its representation. The Act also prevents public sector employers from automatically collecting dues and passing them along to unions. Since June 2011, teacher enrollment in the WEAC has dropped nearly a third from nearly 100,000 members, and the smaller union AFT-Wisconsin has fallen more than half from its peak membership of 16,000.
"As soon as I was given the choice, I left," Amy Rosno, a teacher with the virtual class program at the Waukesha school system, told FoxNews.com. "I never really understood the union anyway."
Rosno said she had a better understanding once she was asked to be a representative for her department and attended her first WEAC meeting.
"I realized that it was all political and not about teaching," she said.
Teachers who spoke to the nonprofit education think tank EAGnews.org said they were glad to be free of the union's grip, especially because of the perception their dues were spent on political contributions.
"It's important to have a choice, because we are all professionals," Michelle Uetz, a special education teacher at Prescott High School told the education news site. "We shouldn't be pigeon-holed into contributing to politics we don't believe in."
WEAC has been accused of having a partisan political alliance with the Democratic Party in the state and backed a failed recall against Walker. Despite losing the policy battle, the union still pressures teachers to join, according to some interviewed by EAG.
"I worked with a young teacher who was thinking of leaving the union and she was actually scared to leave," Deena Ferguson, a teacher at Fox Prairie Elementary, in Stilton, told the site, adding that WEAC often uses fear to recruit new teachers, suggesting they need protection from administrators.
"If the union is so beneficial and good, people will want to join on the principle and the merits and not be forced to join," she said.
Rosno agreed, telling Foxnews.com that many teachers are left in a precarious position.
"There's still a lot of fear," she said. 'A lot of teachers are afraid to admit that they support [Gov.] Walker. Many of them felt a lot of backlash. It still continues and they are afraid to show public support for the governor.
"Whether it is school funding reform, health care reform, licensure and professional development, working together to close achievement gaps or organizing for fairer contracts – we are strongest when we stand together," reads a mission statement from the WEAC's website.
Many teachers who dropped their union joined other groups, such as the Association of American Educators, a non-union trade association that provides some benefits but does not engage in collective bargaining.
"I think it's interesting the union hasn't chosen to change its business model, even though teachers are leaving in droves," Kristi LaCroix regional membership director for AAE said. "It's just business as usual with them, so I see more and more professionals leaving."