Unarmed Parkland campus monitor alerted staff as Nikolas Cruz stormed campus, documents reveal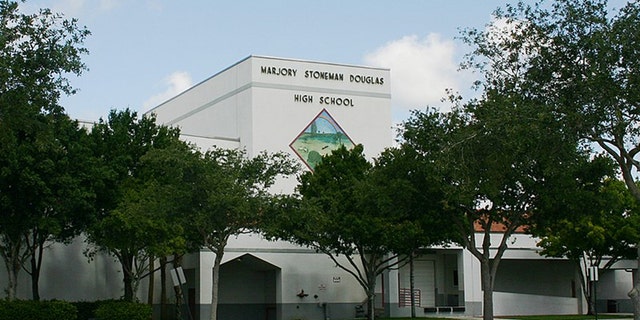 NEWYou can now listen to Fox News articles!
Marjory Stoneman Douglas High School employees — including school resource officer Scot Peterson — were reportedly warned about Nikolas Cruz by an unarmed campus monitor who felt the alleged gunman was acting suspicious.
Andrew Medina, a monitor and the school's baseball coach, told Coral Springs police on Feb. 14 that he spotted an Uber pulling onto school grounds and dropping off someone who was carrying a black bag, WPLG reported Tuesday, citing newly released court documents.
Medina reportedly said Cruz was "beelining. He's got his head down. He's on a mission, you know. He's on a mission."
The campus monitor told police he followed the 19-year-old -- who he believed was headed toward the 1200 building, the location of the shooting that left 17 dead -- and contacted David Taylor, another coach and campus monitor.
But his warning wasn't quick enough. Medina said Cruz ran into the building and "not even a minute after ... we heard — I heard the first bang, like pow. And then I hear, pop, pop, pop, pop, pop, pop."
Once Medina heard what he knew was gunfire, he reportedly informed Peterson. The campus monitor, according to the Sun-Sentinel, said when the two heard more gunshots at the 1200 building, Peterson, "was like, get out of here ... and he told me just to go back to the front of the school."
DISGRACED PARKLAND SCHOOL COP SCOT PETERSON DEFENDS ACTIONS: 'HOW CAN THEY KEEP SAYING I DID NOTHING?'
Peterson, it was later revealed, did not interact with the gunman at Stoneman Douglas. The former sheriff's deputy resigned after the massacre amid an investigation into his actions and was dubbed a "coward" by President Trump.
He told The Washington Post in an interview published Monday that he doesn't understand why people "keep saying I did nothing" and explained he thought the gunshots were initially fireworks set off by "probably a few kids acting like idiots." He added the incident unfolded "so fast."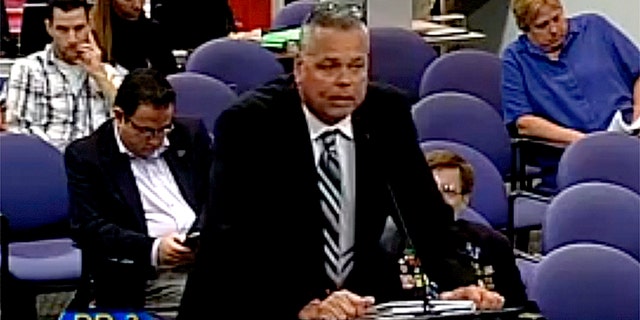 "I've cut that day up a thousand ways with a million different what-if scenarios, but the bottom line is I was there to protect, and I lost 17," he added.
Campus monitor Medina told police that after reflecting on what happened, he now "really wish[es] I would have stopped him before and we would have saved all this, but it really wasn't nothing I could do about that … I was just doing my job, what they train us to do, you know."