UN to vote on requiring US to rescind Jerusalem declaration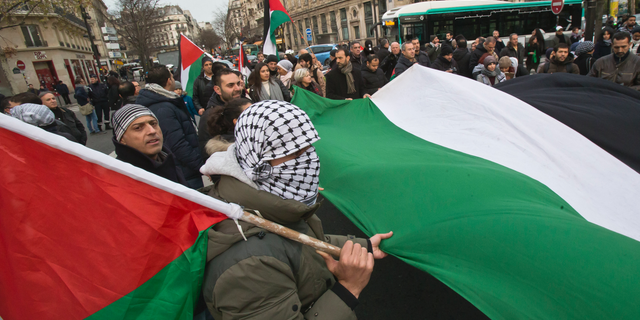 UNITED NATIONS – The U.N. Security Council scheduled a vote Monday on a resolution that would require the United States to rescind its declaration of Jerusalem as the capital of Israel, a move aimed at showing the depth of global opposition to President Donald Trump's action.
The United States is certain to veto the Egyptian-drafted resolution, but supporters hope the 14 other council members, including many U.S. allies, vote "yes" to reflect anger not just in the Arab and Muslim world but in many other countries.
The draft resolution, without naming any country, expresses "deep regret at recent decisions concerning the status of Jerusalem."
It stresses that "Jerusalem is a final status issue to be resolved through negotiations in line with relevant United Nations resolutions."
The draft resolution affirms that "any decisions and actions which purport to have altered, the character, status or demographic composition of the holy city of Jerusalem have no legal effect, are null and void and must be rescinded."
It also "calls upon all state to refrain from the establishment of diplomatic missions in the holy city of Jerusalem," citing a 1980 council resolution.
The draft resolution demands that all countries comply with 10 resolutions on Jerusalem, dating back to 1967, including requirements that its status be decided in direct negotiations between Israel and the Palestinians.
It also reiterates a call to reverse "the negative trends on the ground that are imperiling the two-state solution" that would see the states of Israel and the Palestine living side-by-side in peace. And it calls for intensified and accelerated international and regional efforts to achieve Middle East peace.