UC Berkeley under tight security for conservative speaker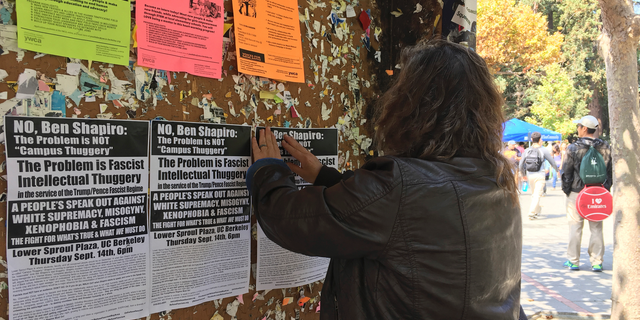 BERKELEY, Calif. – The University of California, Berkeley is ramping up security as it braces to host conservative commentator Ben Shapiro Thursday night.
Authorities plan to seal off the campus' central hub, Sproul Plaza, with a "closed perimeter" around several buildings including where Shapiro is set to speak to a crowd of 1,000.
The university says there will be "an increased and highly visible police presence" and police will quickly arrest protesters wielding weapons or wearing masks.
The city and campus at UC Berkeley have become a flashpoint for the country's political divisions, drawing extremist groups from the left- and right-wing.
Four political demonstrations have turned violent in Berkeley since February, prompting officers to come up with new strategies to control rowdy and sometimes dangerous crowds.
Campus Republicans invited Shapiro to speak.