U.S. Veteran Unable to Walk Proves He's Still an Athlete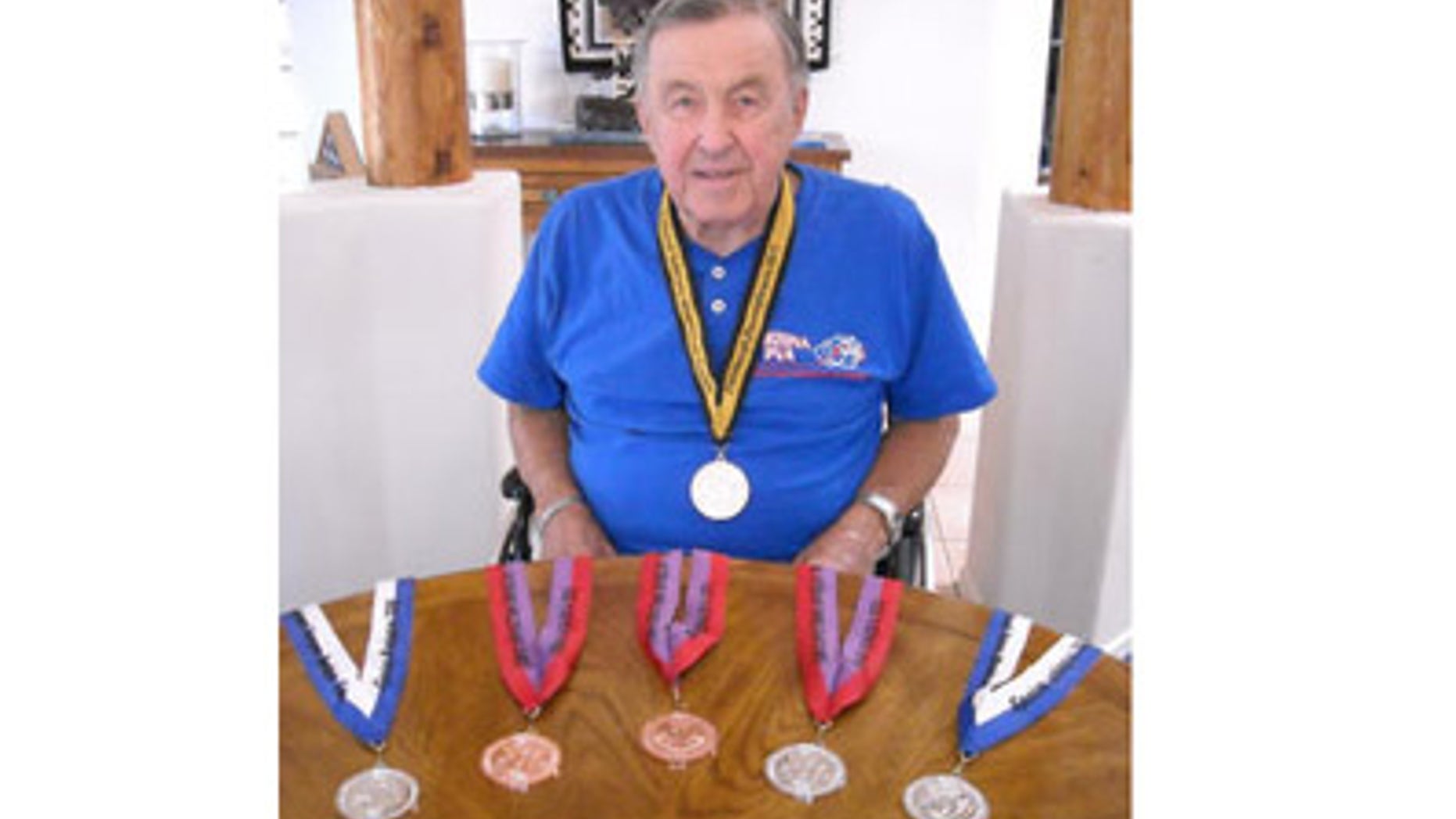 An 83-year-old veteran who hasn't walked in 10 years has refused to let that stop him from becoming an award-winning national athlete.
Theron Hallock, a veteran of World War II and the Korean War, recently took the bronze medal in the power chair relay race at the 31st Annual National Veterans Wheelchair Games in Pittsburgh, the Green Valley News reports.
Hallock, who turns 84 soon, and others from a group of paralyzed veterans from Tucson, Ariz., joined nearly 600 athletes from 46 states, Puerto Rico and Great Britain in this year's games, which included 17 sports. Archery, basketball, bowling, hand cycling, power soccer, softball, table tennis and weight lifting were among the events.
According to the paper, Hallock was introduced to sports competition in 2008 by way of the Tucson VA and Karen Gialle, a nurse practitioner who works with veterans with spinal cord injuries. Hallock said he hadn't participated in sports for years.
At one time, Hallock was an avid hiker, having reached the top of Mount Wrightson on more than one climb, but has spent the past 10 years in a wheelchair.
Hallock joined the Navy at 17, and has three discharges to his credit. Between his military service stints, he earned a degree in mathematics from Western Michigan University.
Retiring to Green Valley, Ariz., in 1994, Hallock put on his hiking shoes and set out on the trail until he started noticing something "not quite right" with his balance. Multiple spinal biopsies proved inconclusive and he was eventually forced to rely on a wheelchair.