Tyler Tessier, charged with killing pregnant girlfriend amid love triangle, found dead in jail cell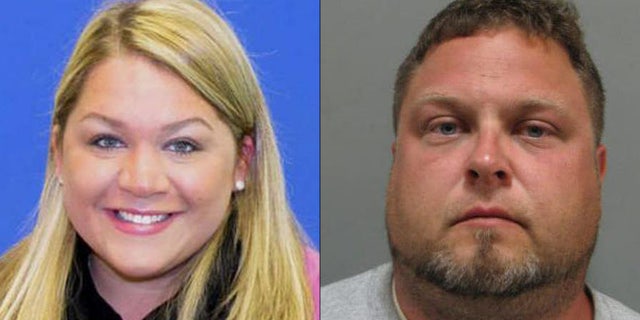 A Maryland man who authorities believe killed his pregnant girlfriend after becoming ensnared in a love triangle was found hanging in his jail cell Thursday morning just hours before his murder trial was set to begin.
Officials told Fox 5 DC that Tyler Tessier, who was charged with shooting Howard County teacher Laura Wallen in the back of the head in September 2017, was found dead at a detention facility in Clarksburg. They said around 4:55 a.m., after Tessier ate breakfast, they discovered him hanging from a bed sheet in his cell, and life-saving measures were unsuccessful.
Jury selection for the trial had been ongoing since Tuesday and prosecutors reportedly were hoping to get Tessier convicted and sentenced to life in prison without parole.
Police found Wallen's body buried in a shallow grave in Damascus on Sept. 13, 2017. Autopsy reports showed that Wallen – a teacher – died from a gunshot wound to the back of the head.
The remains were discovered more than a week after Wallen was first reported missing, when she didn't show up for the first day of school. She was four months pregnant with Tessier's baby.
Prosecutors believe Tessier gunned down Wallen because he was seeing another woman – whom he was engaged to – at the time of her death, Fox 5 DC previously reported.
The station also said Wallen had reached out to the woman to set up a face-to-face meeting, where she was possibly going to reveal that she was pregnant with Tessier's child.
A week before Wallen disappeared, she texted the other woman and told her that it was "important that some things are cleared up" and that she was "just looking for an explanation … woman to woman," WTOP reported, citing court documents filed by prosecutors.
He "was not honest with either woman," Montgomery County State Attorney John McCarthy said last year.
Bizarrely, days before Wallen's body was found, Tessier also stood hand-in-hand with Wallen's parents at a news conference, pleading for her to come home.
"There is nothing we can't fix together – myself and your family… we are just looking or praying that you are safe," Tessier said at the time.
Tessier was arrested in connection to the murder the day Wallen's body was found. Her father, Mark, referred to him as a "monster" and "a liar," and said the family had suspicions that he'd committed the crime.