Two Wildfires Prompt Evacuations Near Vegas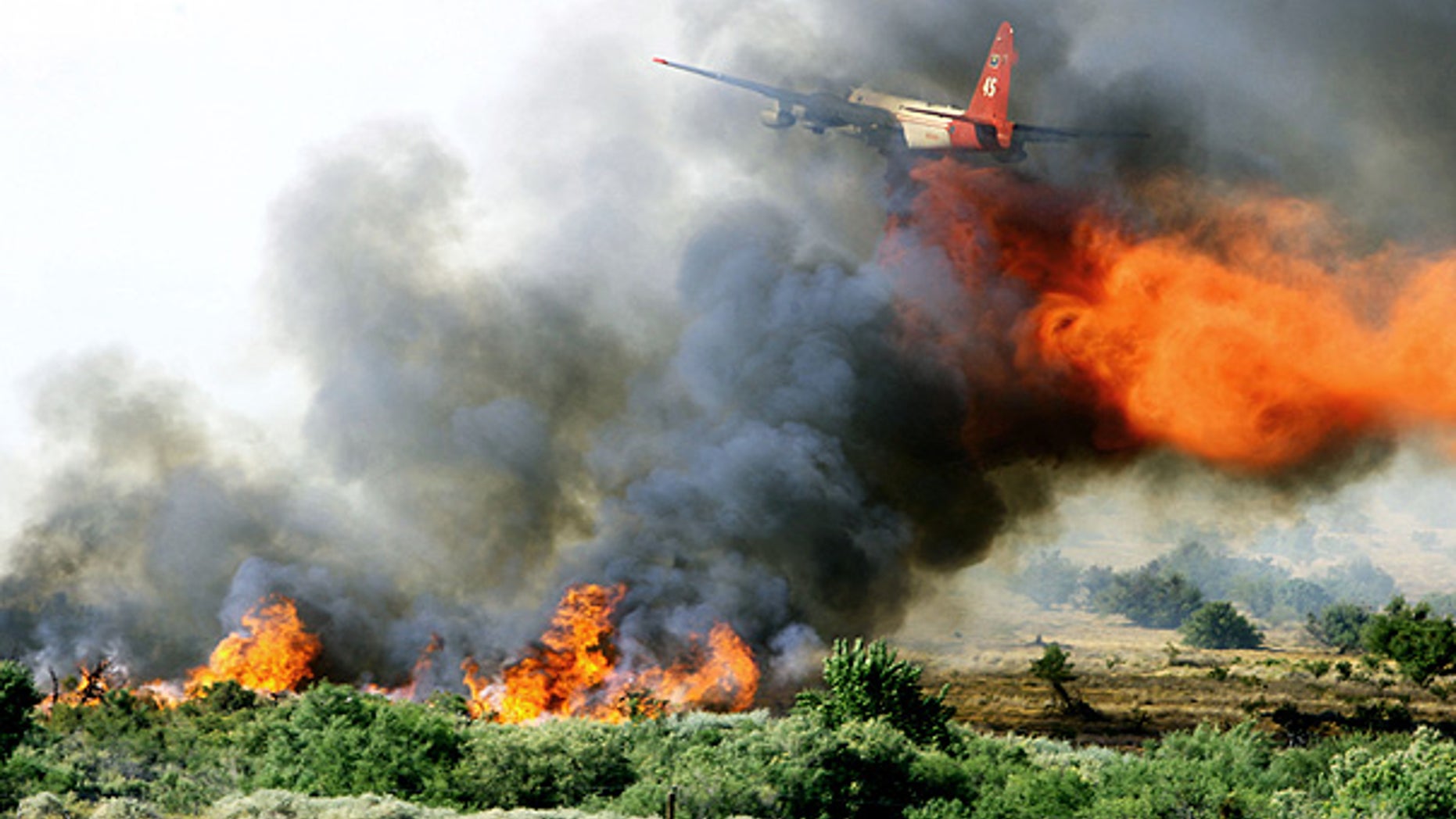 LAS VEGAS -- A wildfire spread quickly near a desert ranching hamlet northeast of Las Vegas Thursday, damaging or destroying at least 10 homes and prompting evacuations.
Authorities advised residents of Moapa to evacuate after the fire began spreading through palm trees and grass a little after 10 a.m. near Highway 168.
By nightfall, authorities said that the blaze had burned across 680 acres and consumed 15 buildings, including 10 homes.
There were no reports of serious injury but a Nevada prison inmate firefighter suffered heat exhaustion, said Bob Conrad, an official with the Nevada Division of Conservation and Natural Resources. Moapa is located about 50 miles northeast of Las Vegas.
More than 100 firefighters with aerial tankers and a helicopter were deployed to attack the Moapa fire as the wind-whipped blaze grew, with temperatures in Las Vegas area topping 105 degrees and winds gusting to nearly 30 mph.
Officials said fire activity had decreased after nightfall, but they expected a resurgence Friday.
Meanwhile, evacuations were also advised for a rustic community on Mount Charleston, about 40 miles northwest of Las Vegas.
Police officers went door-to-door on Mount Charleston to warn residents in the Old Town and Rainbow subdivisions of Kyle Canyon about a 10-acre blaze in steep terrain off State Route 157, officials said.
There were no immediate reports of injuries or homes damaged in what was dubbed the Cathedral fire.
The Cathedral Rock Picnic Area and trail heads were evacuated after the fire started just after noon at a mountain elevation of about 7,200 feet, federal Bureau of Land Management spokeswoman Kirsten Cannon said. Mount Charleston peaks at 11,916 feet above sea level in the Spring Mountains National Recreation Area.
Both the Cathedral and Moapa fires were human-caused, Cannon said. Investigators were trying to determine the exact causes in both cases.
Cannon said the Cathedral fire was about 1,000 feet from homes. It charred a swath of pinion pine trees and shrubs between the Rainbow area and the Mount Charleston lodge, a restaurant and cabins atop Kyle Canyon Road.
Officer Bill Cassell, a Las Vegas police spokesman, told KLAS-TV that a helicopter search-and-rescue crew made at least one rescue on Mount Charleston.
State Routes 156, 157 and 158 west of U.S. 95 were closed due to the Cathedral fire. Routes 156 and 157 are the main routes to trailheads, a winter ski area and an alpine community of about 400 homes some 40 miles from downtown Las Vegas.
The National Weather Service posted a "red flag" critical fire warning Thursday for some parts of southern Nevada, but not the immediate Las Vegas area.