Two-star Army general demoted after affair, 'swinger' lifestyle revealed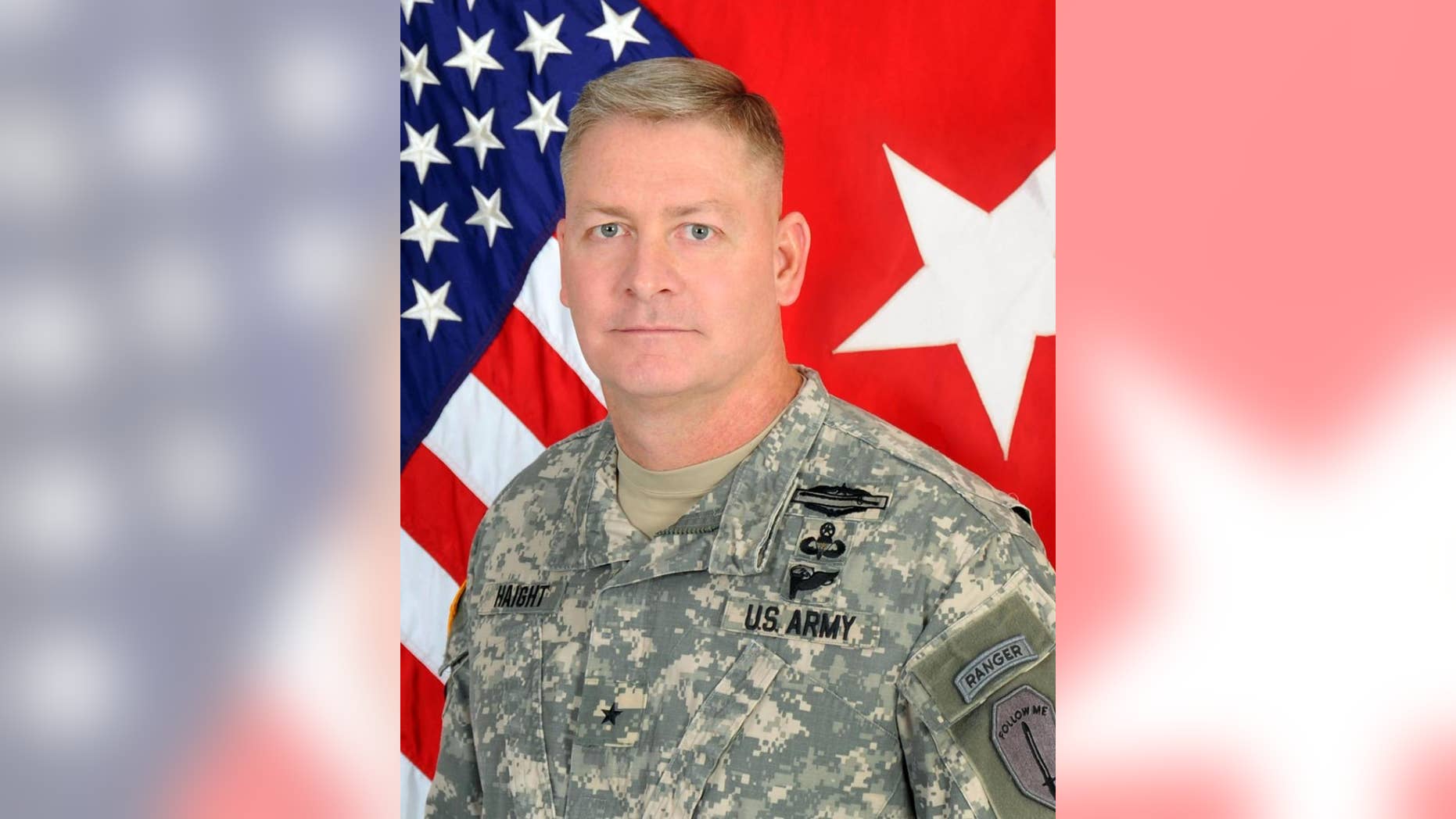 WASHINGTON – An Army major general has been stripped of his stars and forced out of the military after a 30-year military career because of a long extramarital affair and "swinger" lifestyle.
BERGDAHL BEARS SOME RESPONSIBILITY FOR RISKY MISSIONS TO FIND HIM, JUDGE SAYS
An Army spokesman says Maj. Gen. David Haight was demoted by three steps to the rank of lieutenant colonel, a steep and rare downgrade for a senior officer.
The demotion will cost him more than $40,000 in annual retirement pay, based on pay scales for a lieutenant colonel and a two-star general with 30 years in the Army. And it slams the door on what was once a promising career.
Army Secretary Eric Fanning approved the board's recommendation and made the final decision. The spokesman was not authorized to discuss the matter publicly so spoke anonymously.