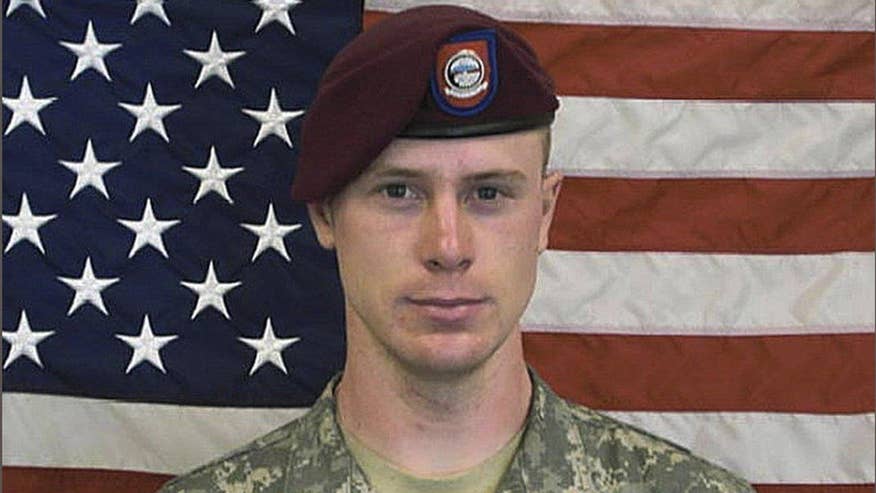 A judge on Friday suggested the military would not let Army Sgt. Bowe Bergdahl off easy for walking off his post in Afghanistan, saying the soldier indeed bore some responsibility for the risky missions to find him.
Still, the judge, Army Col. Jeffery Nance, ultimately ruled at a pretrial hearing that prosecutors could not use evidence of soldiers' serious wounds suffered while they searched for Bergdahl. One soldier was shot in the head and suffered a traumatic brain injury; the other required hand surgery.
The 30-year-old sergeant, who was swiftly captured after walking off his post in 2009 and held captive for five years by the Taliban and their allies, hasn't decided whether to have a trial by jury or judge alone at his court martial, scheduled for April 2017.
He is charged with desertion and misbehavior before the enemy; the latter could put him in prison for life. Bergdahl has said he walked off intending to alert higher-ups to what he felt were problems with his unit.
"Sgt. Bergdahl is not responsible for a never-ending chain of events ... But he is responsible for a certain amount of that chain of events," Nance said at the hearing at Fort Bragg in North Carolina.
The Obama administration's decision in May 2014 to exchange five Taliban prisoners held at Guantanamo Bay, Cuba, for Bergdahl's freedom prompted criticism from Republicans including President-elect Donald Trump, who accused Obama of jeopardizing the nation's safety.
Bergdahl, from Hailey, Idaho, asked Obama to pardon him before leaving office.
One of the prosecutors, Army Maj. Justin Oshana, said Friday evidence of the injuries showed Bergdahl endangered his comrades, and "the endangerment prong is one of the critical pieces of this trial."
But defense attorney Army Maj. Oren Gleich said many other factors that had little or nothing to do with Bergdahl coalesced into the hastily planned mission during which the two soldiers were wounded.
"You have to factor in all the intervening causes as to what created a dangerous situation," Gleich said.
Prosecutors have not mentioned any deaths of service members linked to the search for Bergdahl, Stars and Stripes reported.
Prosecutors said they wanted to use evidence related to a particular search mission involving half a dozen U.S. service members embedded with 50 members of the Afghan National Army. Another officer involved in the mission has previously testified that its sole purpose was to search for Bergdahl.
The group was attacked near a town in Afghanistan on July 8, 2009. U.S. Army National Guard Sgt. 1st Class Mark Allen was shot in the head during the firefight; prosecutors say he uses a wheelchair and is unable to communicate. Another soldier had hand injuries because of a rocket-propelled grenade.
Defense attorneys have presented evidence that the mission was shoddily planned, even by the standards of the missing-soldier alert Bergdahl caused. They also questioned whether the wounded soldiers fell within the specific group of military units Bergdahl is accused of endangering.
Also on Friday, Nance said he wasn't going to require testimony from government intelligence officials -- despite threatening to do so -- because progress was made on providing classified evidence to the defense.
The Associated Press contributed to this report.