Two stabbed at Mall of America in Minnesota
Two men were stabbed during a thwarted theft at the Mall of America in Minnesota on Sunday night and the suspect is in custody, police said.
Bloomington Police were dispatched to the men's department of the mall's Macy's department store following reports of a stabbing, Chief Jeff Potts said during a news conference later Sunday night. It was soon realized the situation was an interrupted theft, according to the cop.
The stabbing suspect, identified as Mahad Abdirahaman, 20, went into someone else's dressing room in an attempt to steal that person's property, Potts said. The victim confronted Abdirahaman, who then pulled out a knife and stabbed him, according to investigators.
Police said the man began to yell, and his family rushed to his side. The second stabbing victim was believed to be a family member or close friend trying to help the first victim. Both men are expected to survive.
Kim Schwieters told the Star Tribune she and her children were visiting Santa Claus outside of the Macy's entrance when she saw two police officers run toward the department store, before more cops started running with their guns drawn.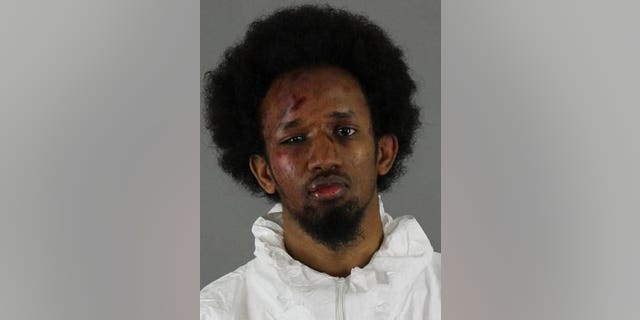 "My daughter could see people lying on the ground who had been stabbed," Schwieters said, and added police told everyone to leave the area before they closed the store.
The two victims were transported to the Hennepin County Medical Center in Minneapolis, where Bloomington Police said they remain with non-life-threatening injuries.
The suspect is in custody with what looked to be minor, superficial wounds, the police chief said.