Two sleeping Indiana teens shot dead by father who kills himself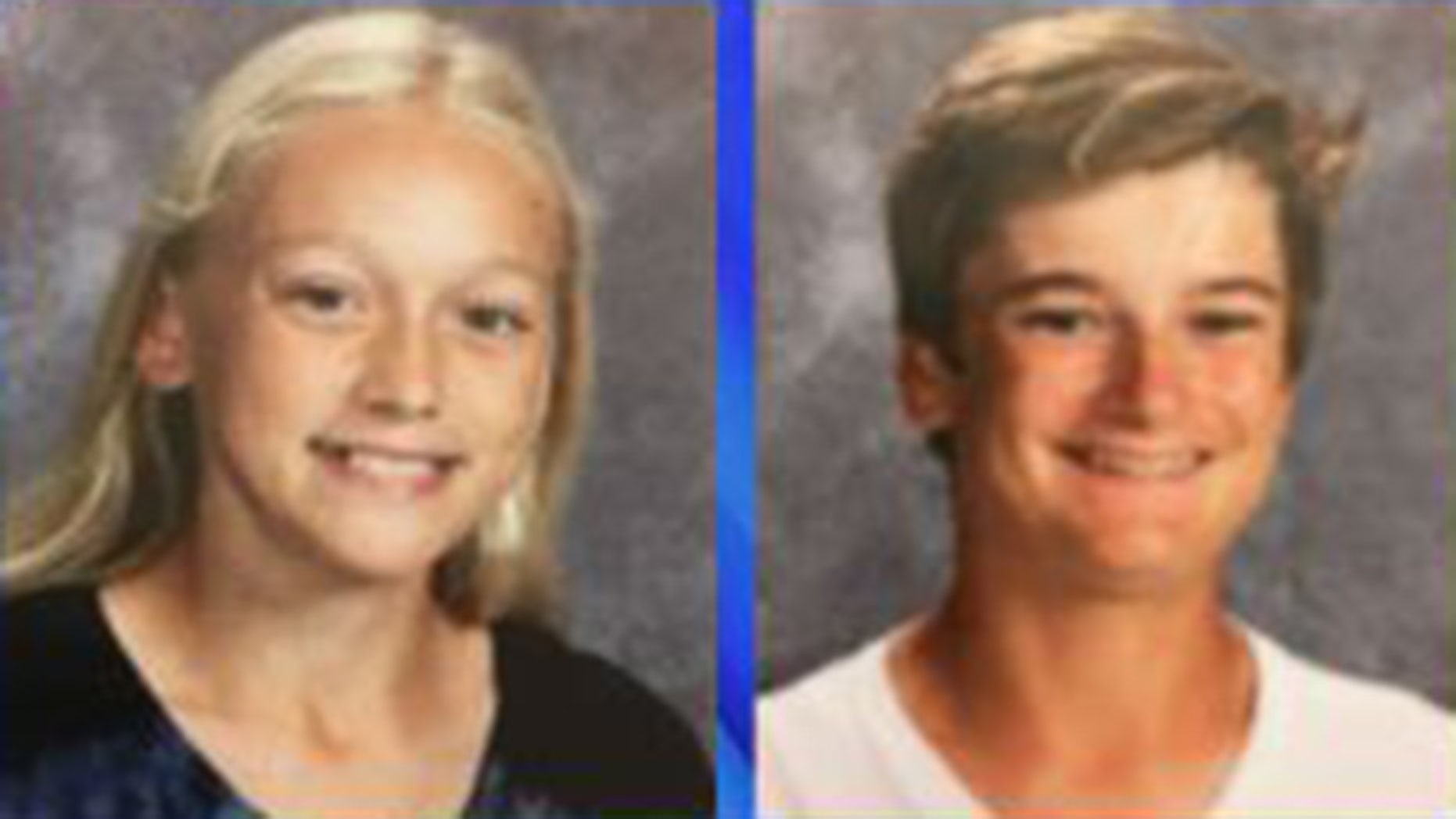 An Indiana teen and his 13-year-old sister were sleeping when they were shot dead by their father who then killed himself.
Deputies found the bodies Friday morning in rural home in Boone County, Fox 59 Indianapolis reported.
"I spoke to the family and spoke to the mother who is devastated obviously, but she did not see this happening at all," Boone County Mike Nielson said, according to the station.
FOUR DEAD, INCLUDING CHILD, IN SUSPECTED TRIPLE MURDER-SUICIDE IN NEW YORK CITY
Harrison Hunn, 15, and Shelby Hunn, 13, were found in their bedrooms, the station reported.
Michael Hunn, 50, shared custody of the two children with his ex-wife Stephanie Reece, according to the station.
School officials called Reece Friday to ask why Harrison and Shelby weren't in school, the sheriff said.
She called deputies after she went to the house and no one answered the door.
BLOOD DRIPPING FROM CEILING UNCOVERS APPARENT MURDER-SUICIDE, POLICE SAY
Court records show there was a petition filed for contempt last month and a court date was scheduled for next week, the station reported.
The petition accused Hunn of failing to pay child support, the Indianapolis Star reported.
Reece was the girls' tennis coach at her son's high school, the paper reported.