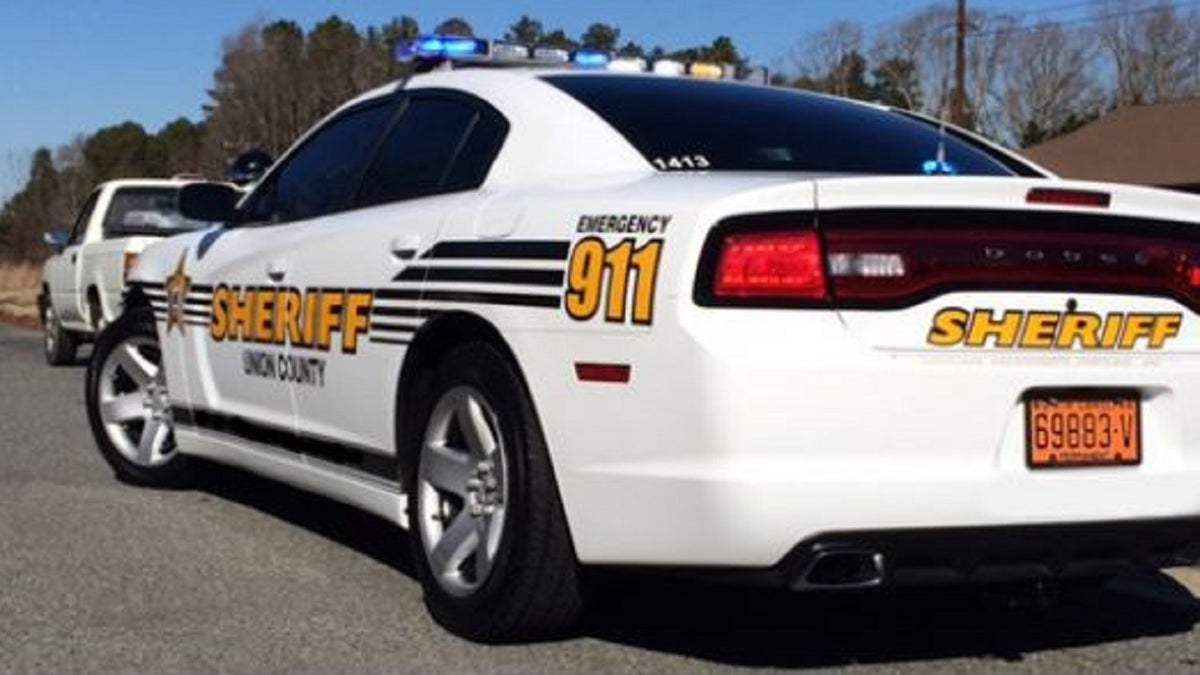 Two pit bulls attacked a homeowner, his friend and a responding deputy Thursday morning near Charlotte, N.C., with the friend suffering severe bite wounds to his face and head, according to reports.
The man was visiting a friend at his home in Indian Trail, about 15 miles southeast of Charlotte, when the two dogs attacked, Fox 46 Charlotte reported.
The homeowner tried to stop the dogs, but was bitten himself on one of his arms, the report said. The homeowner then called 911 and Union County sheriff's deputies arrived on the scene.
CLICK HERE TO GET THE FOX NEWS APP
Officials told Charlotte's WSOC-TV that the dogs charged toward the deputies who tried to use a catch pole to stop the dogs, but one dog bit a deputy, the station reported. The other deputy then used a stun gun to separate the dog and the officer, after which the deputies used deadly force against the animals, officials said.
"I woke up to four gunshots and then three more and then probably about a 10-second pause and then another one," neighbor Graham Linger told WSOC.
Linger said the pit bulls that attacked the men were normally friendly, according to the station. It was unclear what caused the dogs to attack.
The Union County Sheriff's Office tweeted that the friend was "viciously attacked, seriously injured." He suffered extensive bites to his face and head, while the homeowner suffered a bite on his left arm, the report said. The two men were transported to a hospital for treatment.
The injured deputy was also transported to a hospital and treated for minor bite wound, Charlotte's WBTV-TV reported.
The two deceased dogs were removed from the scene and no charges were filed, officials told the station.
Deputies were on scene investigating, the sheriff's office said.