Two officers cleared in shooting of mentally ill NC teen; third remains on leave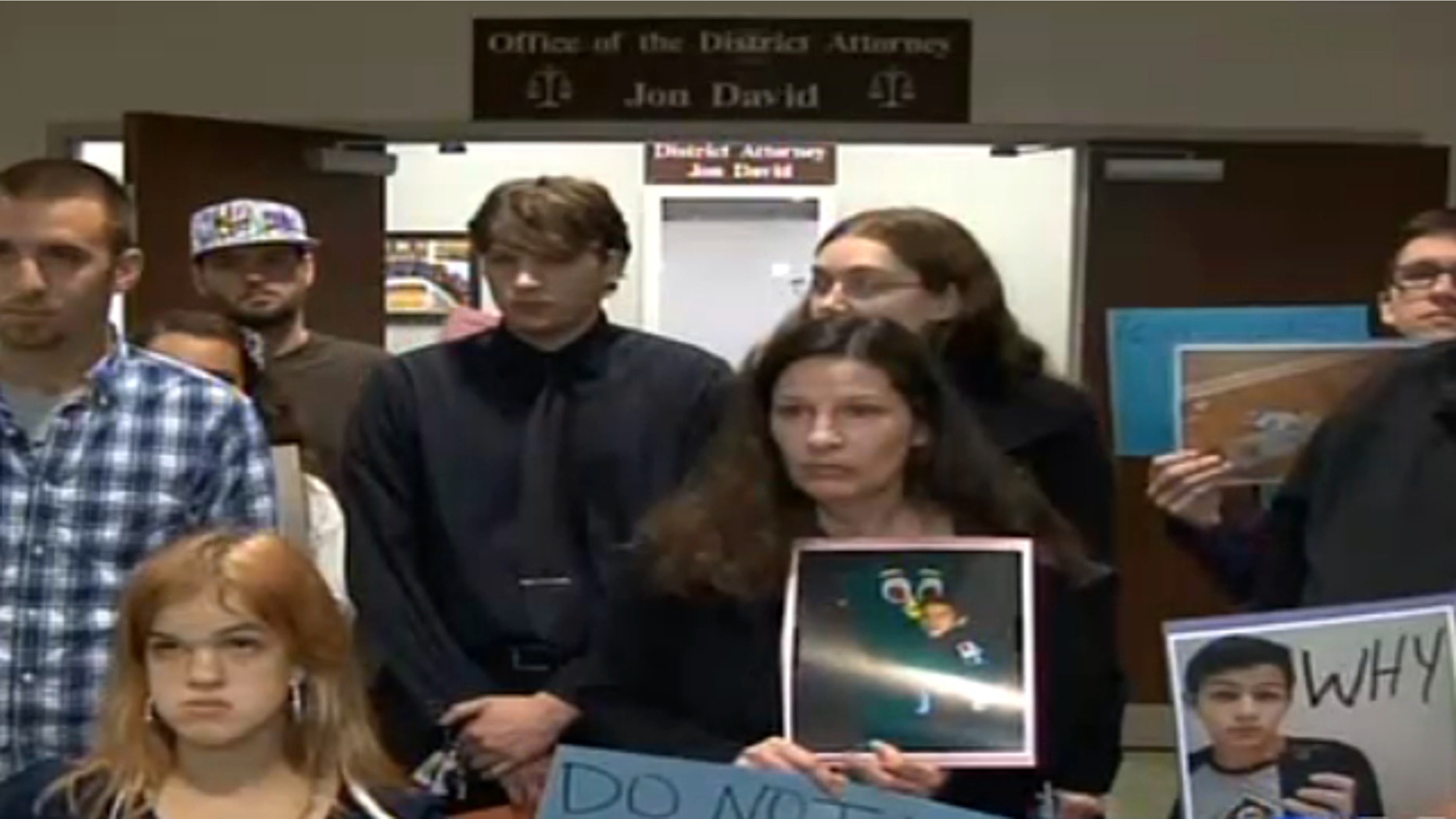 Two law enforcement officers in North Carolina have been cleared of wrongdoing in the shooting death of mentally ill teenager.
WECT-TV reported Tuesday that an officer from the Boiling Springs Lake Police Department and a deputy from the Brunswick County Sheriff's Office have been cleared. An officer from the Southport Police Department -- identified by the police chief as Detective Bryon Vassey -- remains on paid administrative leave. Vassey is a nine-year veteran of the department, according to Chief Jerry Dove, and has never been placed on leave before.
Keith Vidal, 18, died Sunday afternoon after being shot by one of the officers called to his family's home in Boiling Springs Lake. The family says the called for police assistance after Vidal suffered a schizophrenic incident and grabbed a small screwdriver.
Vidal's stepfather, Mark Wilsey, said that officers used a Taser on his son several times before one of the officers said, "We don't have time for this," and shot between the two officers holding the teen down.
A police report seen by WCET recorded that the Southport officer arrived at the home 14 minutes minutes after the first of three Boiling Springs Lake officers and a sheriff's deputy arrived and told dispatchers that matters had settled down after an initial confrontation with the teen. Seventy seconds after the Southport officer arrived, the report says, he radioed that he had fired shots at the teen in self-defense.
Detective Vassey's attorney, James Payne, says that his client did nothing wrong, in an interview with WCET.
"Law enforcement officers are called to many scenes and many things can happen in a split second that are totally unexpected," said Payne. "So, one should not be hung up on a certain period of time to draw conclusions from that."