Two NYPD Cops With History of Pursuing Prostitutes Being Eyed in Long Island Killings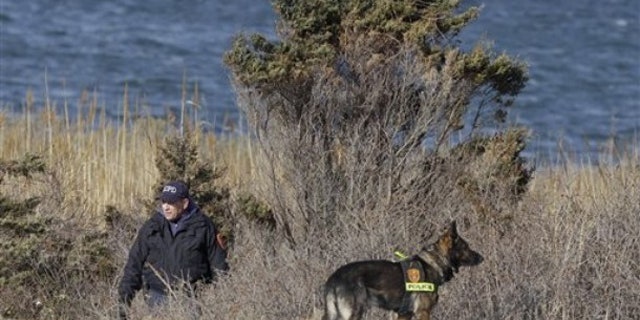 Two NYPD cops are being eyed in the Long Island serial slayings after investigators learned they got into trouble for hiring prostitutes while working for the department, according to sources familiar with the probe.
One cop was forced out of the job in the 1990s when his supervisors learned he spent time pursuing hookers and paying street walkers and down-and-out women for sex while he was supposed to be on patrol.
An internal investigation led to his resigning under pressure, one source said.
The other officer still works for the NYPD but was stripped of his gun and badge years ago because he allegedly assaulted a prostitute and got arrested during a sting operation.
The woman complained to police supervisors about the officer but no criminal charges were filed and an internal probe went nowhere, sources said.
The patrolman was allowed to return to the force, they said, though he was placed on modified duty -- transferred to a paper-pushing job in Manhattan where he's not allowed to make arrests or respond to emergencies.
"They couldn't prove anything, but they didn't trust him," said one source.
It's unclear if the disgraced cops know each other or what evidence investigators might have against them in the serial murders.
The Suffolk County Police Department would not comment for this story, and prosecutors did not return messages.
Sources said Suffolk County detectives began looking at the NYPD cops last month after determining the killer likely worked in law enforcement or was familiar with police techniques.
They've focused on how the murderer abducted his victims and if he used insider knowledge to avoid being detected.
Investigators suspect the killer hired the hookers through Craigslist, using a disposable and untraceable cell phone to make appointments.
Click to read more from NYPost.com