Two Massachusetts police officers shot while investigating 'disturbance,' authorities say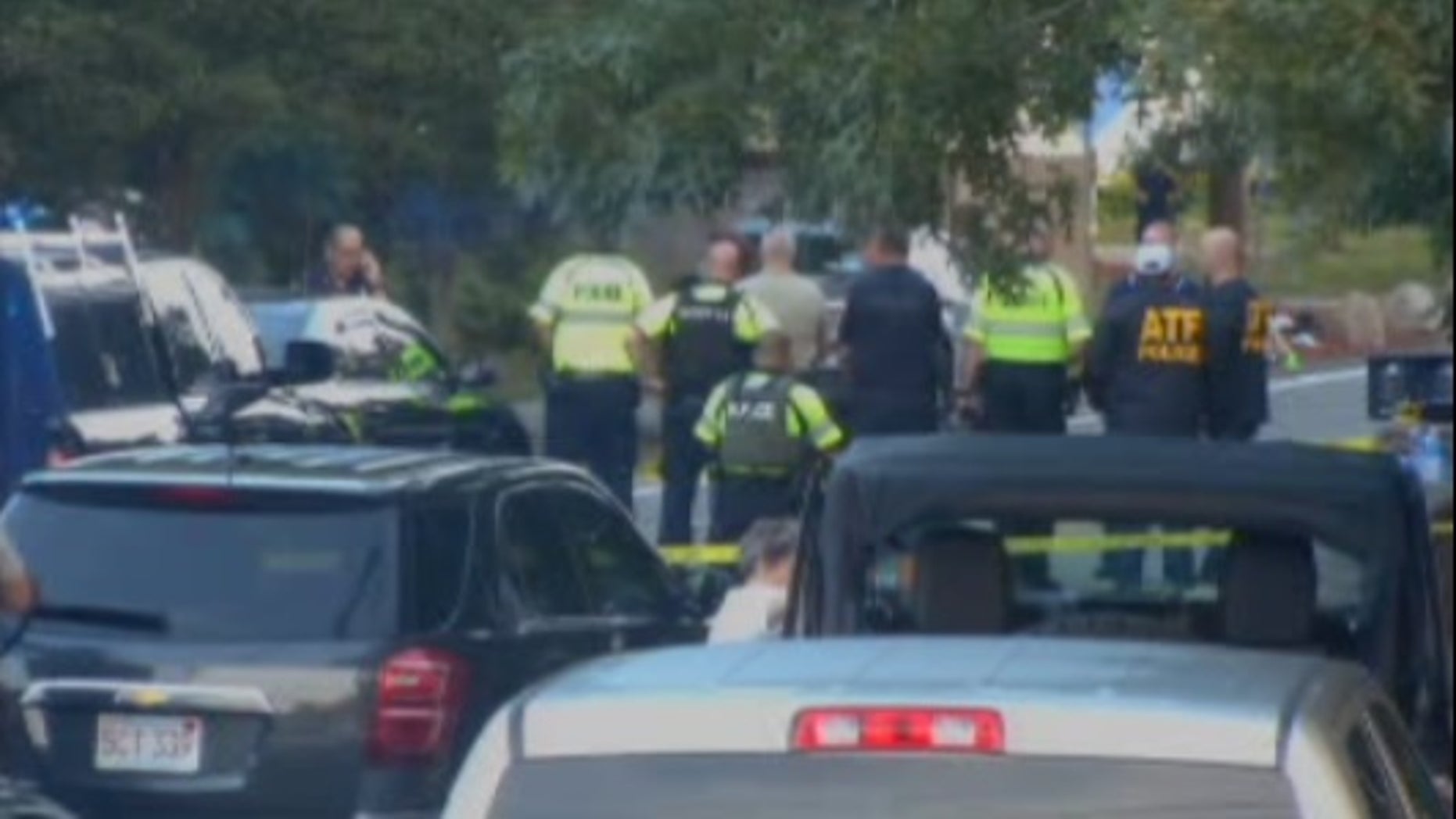 Two Massachusetts police officers were shot on Friday while investigating a "disturbance," authorities said.
Officers Ryan Moore and Donald DeMiranda of the Falmouth Police Department are expected to recover from their injuries, according to a Facebook post from state police. The suspect in the incident was also shot, authorities said.
MISSISSIPPI OFFICER FIRED AFTER DASHCAM FOOTAGE APPEARS TO SHOW HIM USING STUN GUN ON HANDCUFFED MAN
One of the officers was struck twice -- once in the vest and a second time above the vest – and is currently awake and in the hospital, District Attorney Michael O'Keefe told reporters at the scene.
The second officer was struck in the head, which O'Keefe described as "a grazing wound." That officer received treatment and was released from medical care.
The incident occurred around 5:30 p.m. after the officers responded to a disturbance call, the Cape Cod Times reported.
According to the town's police, the officers and the suspect were all "shot and injured." All three were taken to receive medical care.
The suspect was later identified by the Times as Malik Antonio Koval, 21.
MILWAUKEE POLICE OFFICER SHOT DEAD AFTER SUSPECT ALLEGEDLY YELLS 'I'M NOT GOING BACK TO JAIL'
After police were "fired upon," O'Keefe said they "returned fire" and the suspect was hit multiple times.