Two Killed, Five Wounded in Shooting at Chicago Restaurant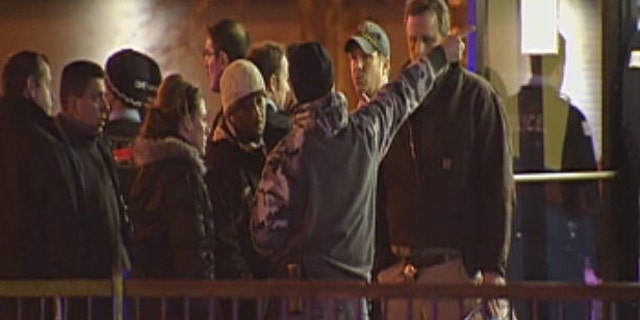 CHICAGO – Two people were killed and five more wounded after a gunman opened fire in a Chicago fast food restaurant Tuesday night.
Police say the gunman appeared to be arguing with someone, who he then chased into the Church's Chicken in Englewood. He then began shooting.
Police say two victims died at the scene and four others were currently in the hospital. A fifth person was reportedly injured, but their condition is unknown.
The survivors included a 16-year-old boy, a 17-year-old boy and a 51-year-old man, who were all shot in the legs, and a 58-year-old man who suffered multiple gunshots wounds, MyFoxChicago.com reported.
Friends at the scene said one of the dead was a 17-year-old junior at Prosser High School. "He didn't bother nobody," said Dimitrious Doughty. "This is crazy. They just took him. I don't understand."
The gunman has not been arrested and police do not know whether his initial target was among the victims.
Click here to read more on this story from MyFoxChicago.com.
Newscore contributed to this report.