Two Indianapolis police officers shot following car chase, suspect killed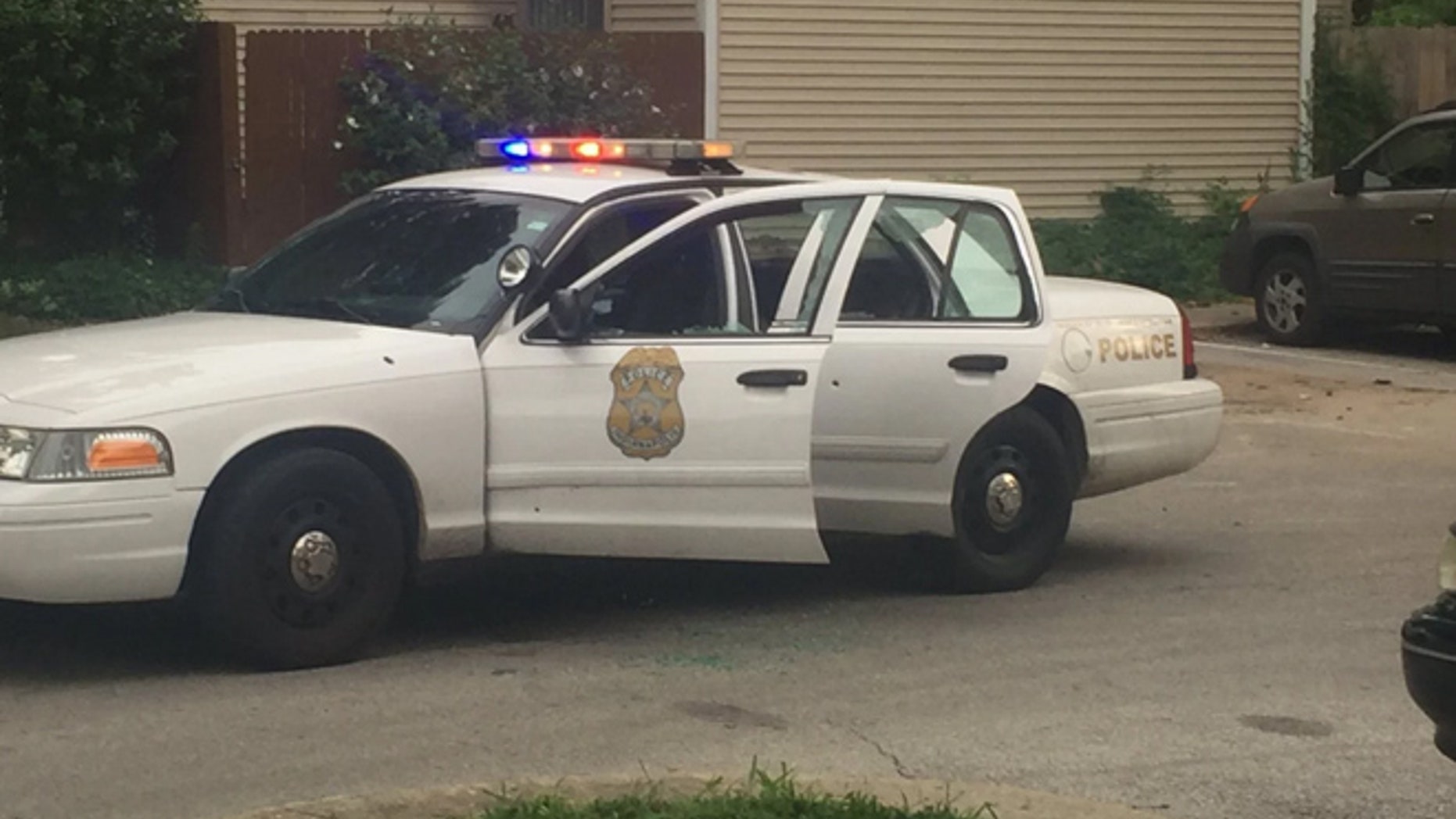 Two Indianapolis police officers were shot Monday following a motor chase involving several squad cars and an exchange of gunfire that left a suspect dead.
One officer was shot in the lower body and was taken to Methodist Hospital where he is expected to make a full recovery, Indianapolis Police Chief Troy Riggs said. He added that the second officer suffered "very minor injuries."
The incident began at an apartment complex on the city's northwest side and a suspect led police along a chase on Interstate 465, according to Fox 59.
A passenger left the car and was later taken into custody, Riggs said. However, the driver led police on a chase along city streets and an interstate before ending on the city's east side, where the suspect engaged in a shootout with officers.
The unidentified suspect was shot to death.
None of the officers involved in the shooting were identified.
"It was a very long pursuit," Riggs said. "We had numerous officers involved. Not in the pursuit itself but trying to block intersections, provide safety for our residents, put out spike strips. They did a lot to mitigate the risks. As a result, no citizens were injured."
On July 16, an Indianapolis police officer was wounded when he and other officers responded to a report of a man sitting in a vehicle pointing a gun to his head. When a Taser was used on the man, the gun went off, sending a bullet into the officer's leg. The officer was hospitalized in good condition.
The Associated Press contributed to this report.