Two dead, including gunman, after shooting at Texas sports bar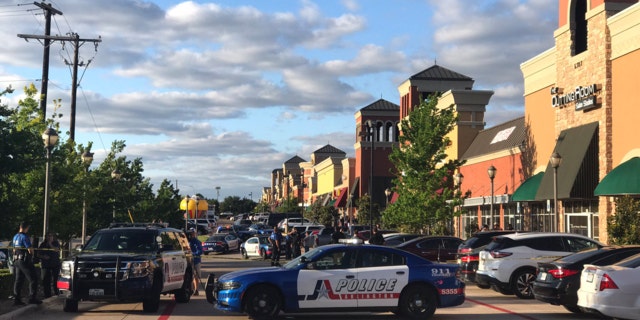 Police in Arlington, Texas say a gunman shot and killed an employee at a popular sports bar Wednesday before another patron shot and killed him.
Investigators say the man walked into the Zona Caliente Sports Bar at around 6:15 p.m. and got into an argument with the employee before fatally shooting him. An armed customer then confronted the shooter and shot him dead.
TWO DEAD IN SHOOTING AT TEXAS COMMUNITY COLLEGE
A third person was injured by broken glass. Her condition was not immediately available.
Arlington Police Lt. Christopher Cook said the patron who shot the initial shooter had a concealed carry license.
No identities or motive have been released and it was not immediately clear whether the suspect knew the employee.
Click for more from Fox4News.com.