Two cops shot, suspect killed after shootout in California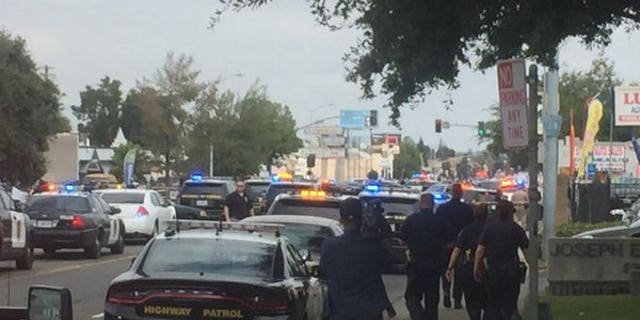 Two police officers were injured during a shootout with a man in Sacramento, leaving the suspect dead, according to police.
Officers said the incident began after they tried to pull over a suspect in connection with a double homicide.
"Initially the suspect was compliant and threw his keys outside the vehicle. And within moments, he exited the driver's side of the vehicle and began shooting at our officers," an official said.
KNIFE-WIELDING MAN FATALLY SHOT BY POLICE IN THE BRONX
Officers shot back at the suspect, ultimately killing him.
"Two of our officers have been struck by gunfire by the suspect," police said. "Both injuries were non-life threatening. And they're currently at a local area hospital and they're expected to survive."