Twin Cities Pride limits police participation in parade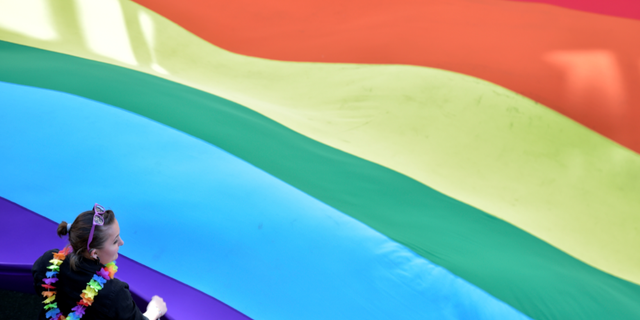 NEWYou can now listen to Fox News articles!
A Pride parade in Minnesota will no longer honor law enforcement officers this year as part of its festivities.
Following the verdict in the high-profile trial following Philando Castile's shooting death by a Minnesota police officer, the Twin Cities Pride organizers said in a Facebook post they will not feature police officers in the parade to "respect the pain the community is feeling."
Officer Jeronimo Yanez, a Latino cop, was acquitted of manslaughter after he fatally shot Castile, a black motorist, in July 2016.
St. Paul and Minneapolis police officers typically have a large presence in the city's Pride festivities, according to Twin Cities-Pioneer Press.
Twin Cities Pride stated police participation will be limited to "one lone unmarked police car" at the beginning of the parade, and police participation in the parade itself will be minimal.
PRO-TRUMP GAYS BANNED FROM PRIDE PARADE
St. Paul Deputy Chief Mary Nash, the department's LGBTQ liaison, said 12 to 15 officers from the force – some LGBTQ and others supporters -- have participated in Pride in years past, according to Pioneer Press. Nash called the decision to exclude law enforcement "disappointing."
Amy Brockman, an external relations manager for Twin Cities Pride, said they appreciate law enforcement officers.
TEACHER'S PHOTO SHOWING LGBT PRIDE NEXT TO TRUMP GOES VIRAL
"This does not at all reflect what they bring to the force and we appreciate them participating in Pride every year and being able to be out with their community as well," Brockman told Twin Cities-Pioneer Press.
Organizers of the parade and festival, which draws in around 350,000 people annually, stated on Facebook they were doing their "best to balance the concerns of the community and our concerns for making this family-friendly event a safe and welcoming place for everyone to attend."