Twice-deported illegal immigrant held in New York toddler's disappearance, mom's death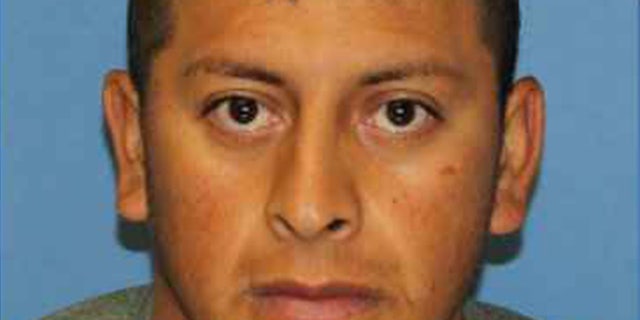 NEWYou can now listen to Fox News articles!
A twice-deported Mexican citizen was being held by immigration authorities Tuesday as police continue to search a rural New York town for a 14-month-old child feared dead after his mother's body was found last week.
Evarardo Donoteo-Reyes, a 25-year-old who is in the country illegally, according to U.S. Immigration and Customs Enforcement, is facing an evidence tampering charge after the body of his girlfriend, Selena Hidalgo-Calderon, was found Wednesday in a wooded area of a farm in Sodus where the two lived and worked.
Hidalgo-Calderon's child, Owen, was last seen on May 16 and an Amber Alert was issued surrounding his disappearance. The Amber Alert was abruptly canceled Tuesday morning, though authorities did not explain why. Reyes is not the child's father and Wayne County Sheriff Barry Virts expressed doubt Monday afternoon that Owen was safe.
"My hope is that he still is alive," Virts said, according to the Rochester Democrat & Chronicle. "But we have to look to reality here that he is concealed somewhere here on the farm."
An ongoing search for the toddler, which has covered at least 600 acres so far, has turned up nothing.
On Wednesday, the body of his mother, 18-year-old Hidalgo-Calderon, was found between two logs and covered with soil and branches.
Donoteo-Reyes, caught on a hunter's trail camera going in and out of the woods with a shovel, was arrested Wednesday night on charges of tampering with physical evidence. He has admitted to burying the woman but not killing her, and is a suspect in the homicide investigation, Virts said.
He was being held on $25,000 bail in the Wayne County Jail pending a court appearance on Tuesday. Virts said he is working with authorities in Mexico, where Donoteo-Reyes is from, to learn more about him and if he has a criminal record.
An ICE statement said Donoteo-Reyes was deported from the U.S. in 2016 and 2017, and was also convicted the latter year for re-entering the county illegally.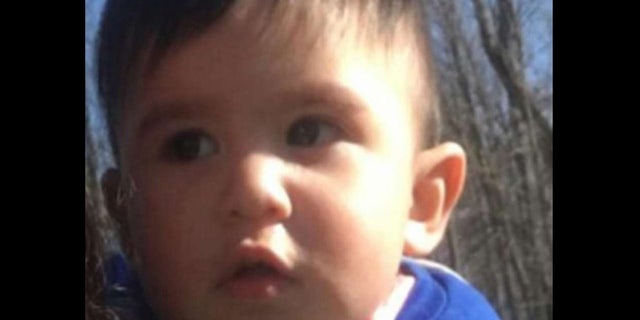 "We will bring justice," Virts said Monday, according to the Democrat & Chronicle. "We are going to keep after this until we get the evidence and the information we need."
Police suspect Hidalgo-Calderon was killed inside the home she shared on the farm with Donoteo-Reyes. Virts said Donoteo-Reyes admitted to investigators that he moved her body from the home to the wooded area, but did not answer questions about Owen's whereabouts or condition.
Donoteo-Reyes has since stopped talking to police after asking for an attorney, Virts said in a Monday press conference.
An Amber Alert issued Friday said the child "was taken under circumstances that lead the police to believe that he is in imminent danger of serious harm and/or death."
Rebecca Fuentes of the Workers' Center of Central New York told the Democrat & Chronicle that Hidalgo-Calderon was from Guatemala and was seeking asylum.
"I don't care about your race, creed, color, national origin or religion," Virts said at a past press conference. "If you are a victim, we will fight for you, we will triumph for you. If you are a perpetrator and you have abused somebody, we are going to hunt you down."
Hidalgo-Calderon had been in the U.S. since November 2016, according to the Workers' Center.
"My daughter and my grandson were my life," her mother, Estela Calderon, said in a statement issued by the center. "She was my first born and I feel like a piece of my heart is gone."
The Associated Press contributed to this report.