Tulsa tornado injures nearly 30, knocks out power to thousands
Nearly 30 people were injured early Sunday after a confirmed tornado slammed parts of Tulsa, Oklahoma, officials said.
St. Francis Hospital told Fox 23 most of the emergency room patients' storm-related injuries were minor.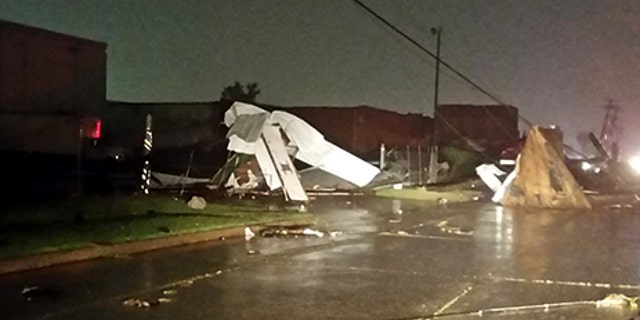 The storm damaged multiple businesses in the midtown section of the city, located southeast of downtown.
Rayvonne Marcheselli told The Associated Press she received a tornado warning on her phone about five minutes before the storm hit and was able to get her 16, 17, and 18-year-old sons downstairs in their two-story home.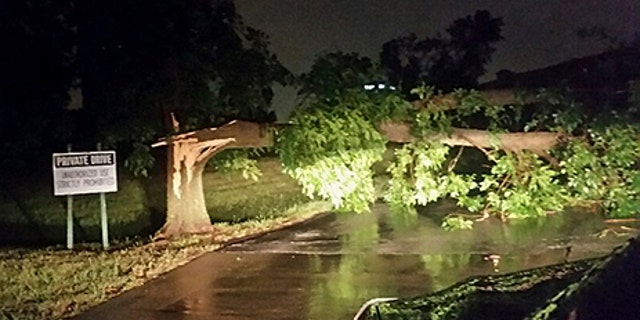 "They pounced on the couch and then the 'boom' hit, and I was like 'what was that?"' Marcheselli said.
Later Sunday morning, she saw the damage. "Like a ... razor, it just took out a path of trees through here," Marcheselli said.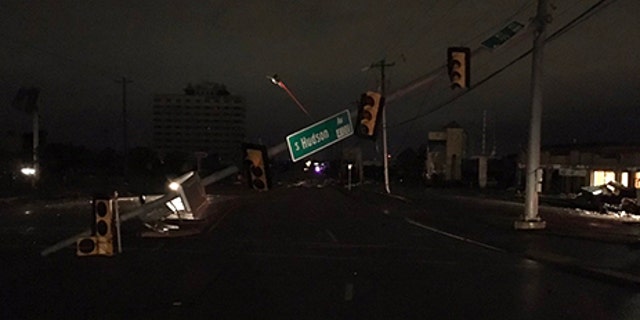 Some of the heaviest damage was reported near Interstate 44, where several buildings lost portions of their roofs, and signs were torn down.
The storm also damaged power poles and more than 11,000 customers were without power at one point. More than 9,000 remained without electricity Sunday morning.
The interstate was closed for a short period of time due to a fallen sign on the highway, according to Fox 23.
Officials at a nearby high school said in a Facebook post they are surveying damage at the school.
Bishop Kelley High School said the only extensive damage at the school is to the breezeway in front of the school's science and technology center.
National Weather Service meteorologist Amy Jankowski said tornadoes are generally associated with spring months and said an August tornado is uncommon, but not "outrageously rare."