Trump ban blocked, spokesman says Iranian woman back in US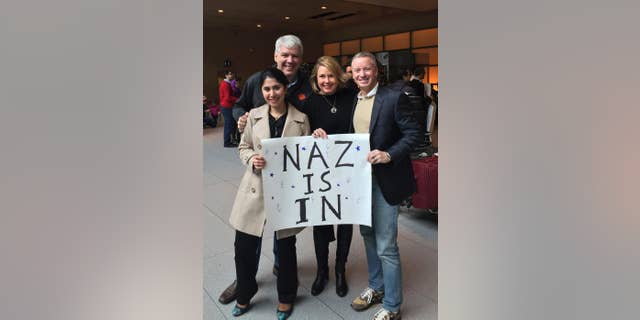 NEWYou can now listen to Fox News articles!
GREENVILLE, S.C. – An Iranian engineer is returning to the South Carolina city where she works thanks to the opening created when a federal court suspended President Donald Trump's travel ban against seven Muslim nations.
A spokesman for an Atlanta-based public relations firm said in an email Sunday that Nazanin Zinouri had cleared through a U.S. immigration check in Boston. Rick Toller said Zinouri expected to return home Monday to Clemson, where she works for a startup technology firm.
Toller said Zinouri had spent about 30 hours traveling from the Iranian capital, where she was visiting family since late last month.
Zinouri said last week she was taken off a plane in Dubai days after Trump signed an executive order temporarily banning entry from citizens of Iran and six other nations.