'Trump 2020' flag atop ferry leads to suspensions of 2 state workers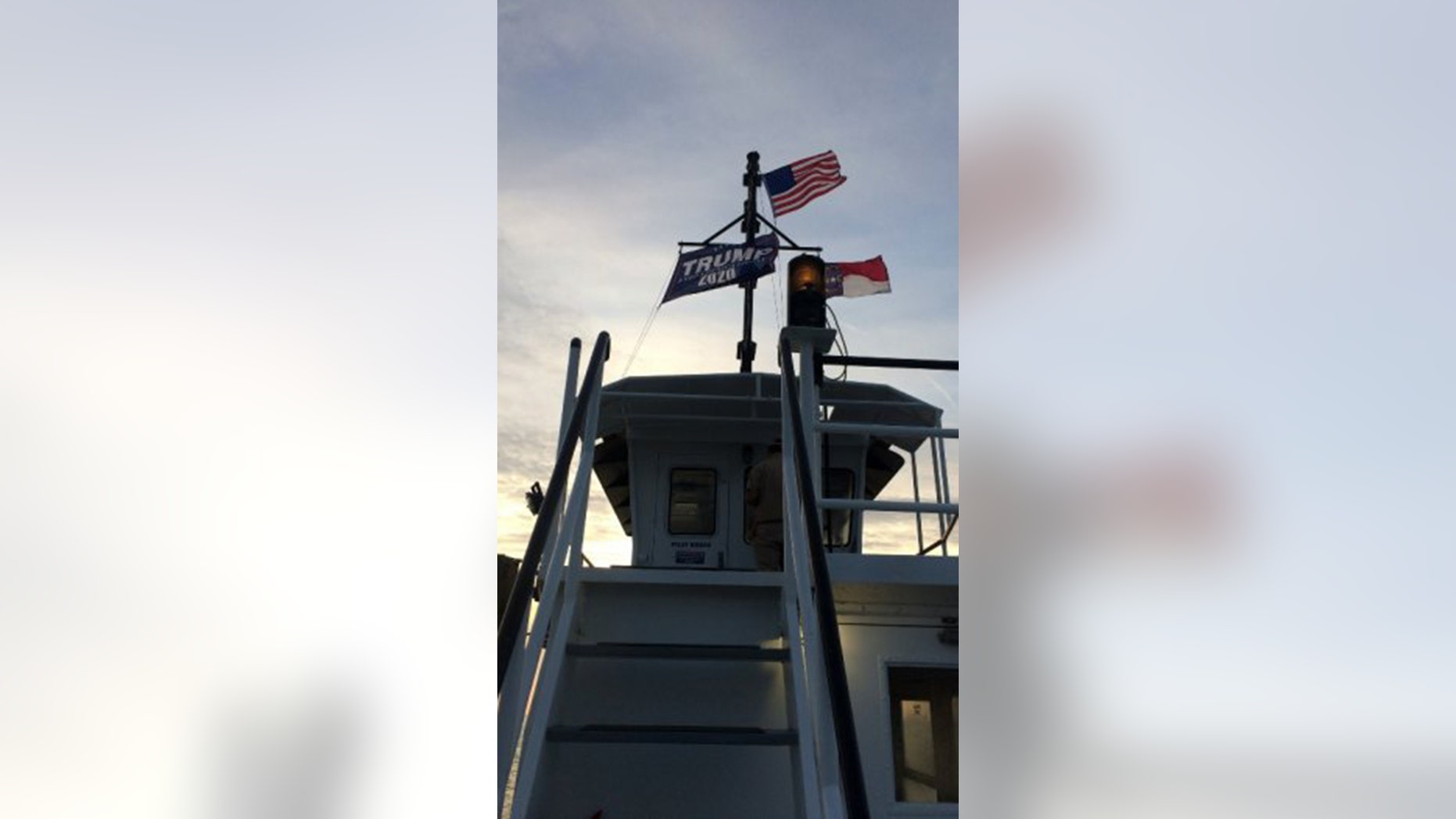 Two North Carolina state workers have been disciplined for flying a large "Trump 2020" flag atop an Outer Banks ferry last month, according to reports.
The ferry division of the North Carolina Department of Transportation said in a statement Friday that the workers who flew the flag violated state law, the Oracoke Current reported.
"No matter one's political affiliation, putting any sort of campaign material on a state-owned vessel is not appropriate," the statement said, according to the paper. "The crew member and captain of the ferry involved in this incident have been issued seven-day suspensions without pay for unacceptable personal conduct."
The DOT investigated after being shown a photo of the Trump flag flying aboard MV Frisco, which runs between Oracoke and Hatteras, the paper reported.
A spokesman for the ferry division, Tim Hass, said the MV Frisco made only one run with the Trump flag, WRAL-TV reported.
The Raleigh News & Observer reported in July that Catherine Mitchell shared a photo of the flag on the North Carolina Ferry System Facebook page.
"I love our ferries. I love our ferry personnel. This does not make me happy," her post said, according to the paper. "I'm sorry, but is this legal? How would the person who flew this flag feel about a Hillary Clinton flag instead? I thought that government services were supposed to serve everyone and not be political."