Truck reportedly bursts into flames on Pa. turnpike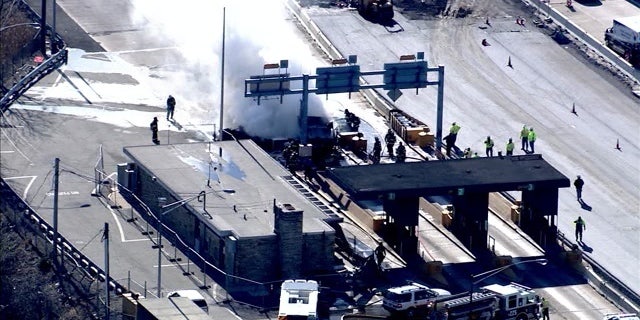 A truck caught fire triggering an explosion on a Pennsylvania turnpike Tuesday but the driver managed to escape unhurt, local media report.
Emergency crews rushed to the scene in Bristol Township, an hour's drive northeast of Philadelphia, Fox 29 reports. The crash forced crews to close all westbound lanes from New Jersey for part of the morning.
The truck slammed into an attenuator or "shock absorber" in front of the vacant toll plaza, a turnpike spokesperson told WPVI. Officials reportedly decommissioned the plaza in January and planned to demolish it.
There were no reports of anybody else hurt. The truck was carrying electrical supplies but nothing hazardous, WPVI adds.