Truck carrying beer overturns on Florida interstate, spilling cargo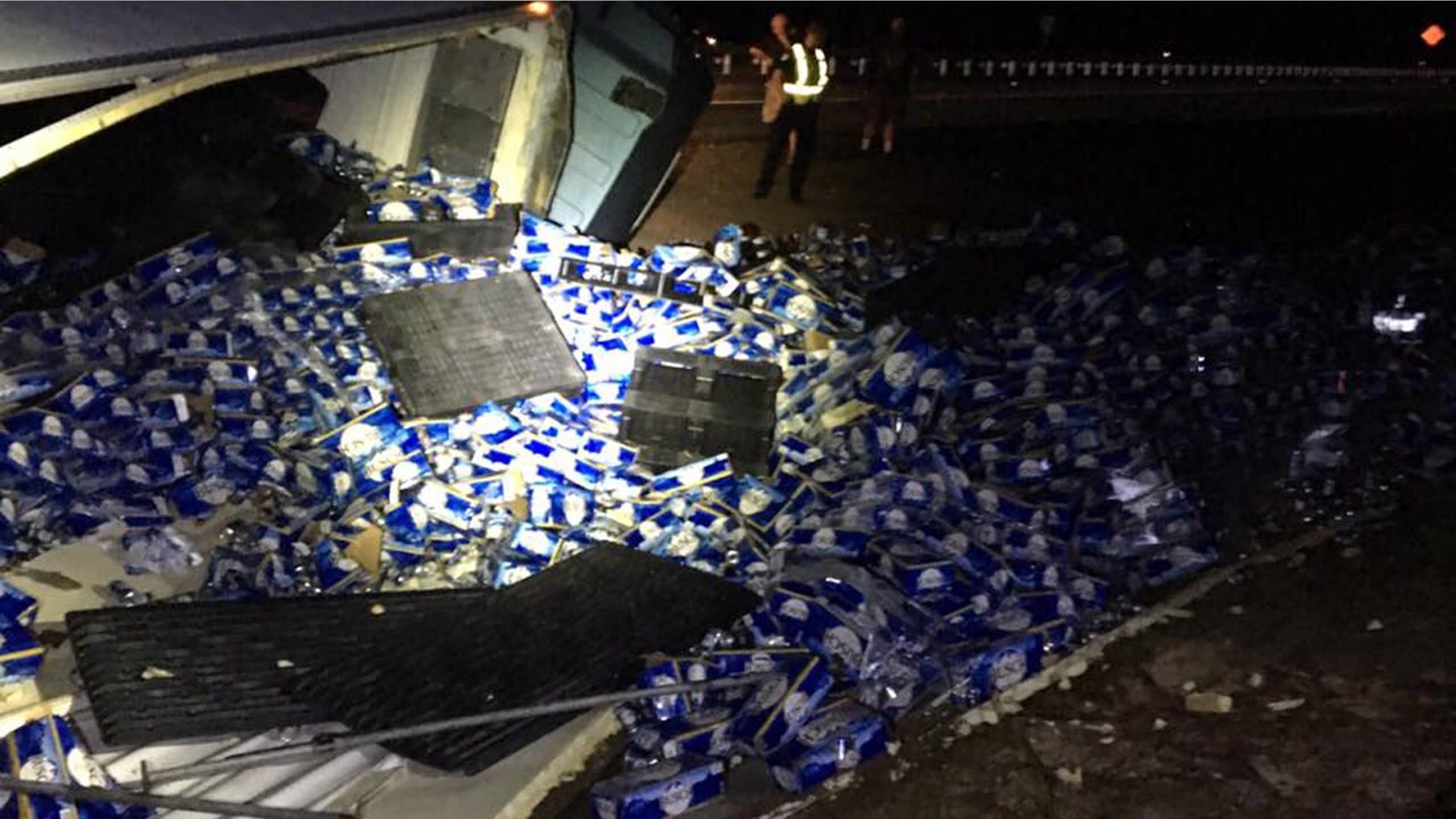 Motorists on the Florida Panhandle were forced to hit the brakes on Wednesday after a semi-truck carrying beer was involved in an accident and spilled its cargo.
The Okaloosa County Sheriff's Office said in a Facebook post the crash happened in the westbound lanes of Interstate 10 in Holt, about 40 miles east of Pensacola.
The truck carrying Busch beer spilled its cargo down a ditch along the highway.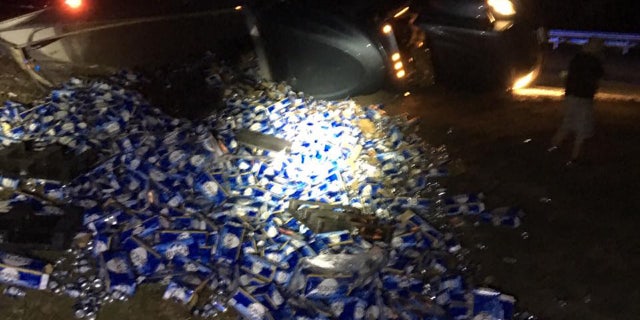 "Thankfully only minor injuries which were treated on scene but the beer didn't fare so well," police said.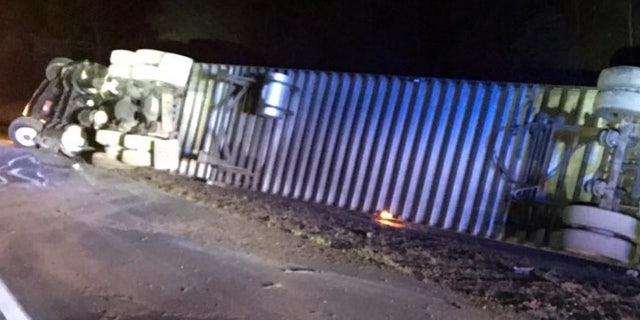 MOM FRANTICALLY TRIED TO REVIVE BABY KILLED IN DEADLY BROOKLYN CRASH
Authorities said traffic was slowed through the area due to the roller as crews worked to clean up the scene.