Traveler Anger Builds Over Scans, Pat-Downs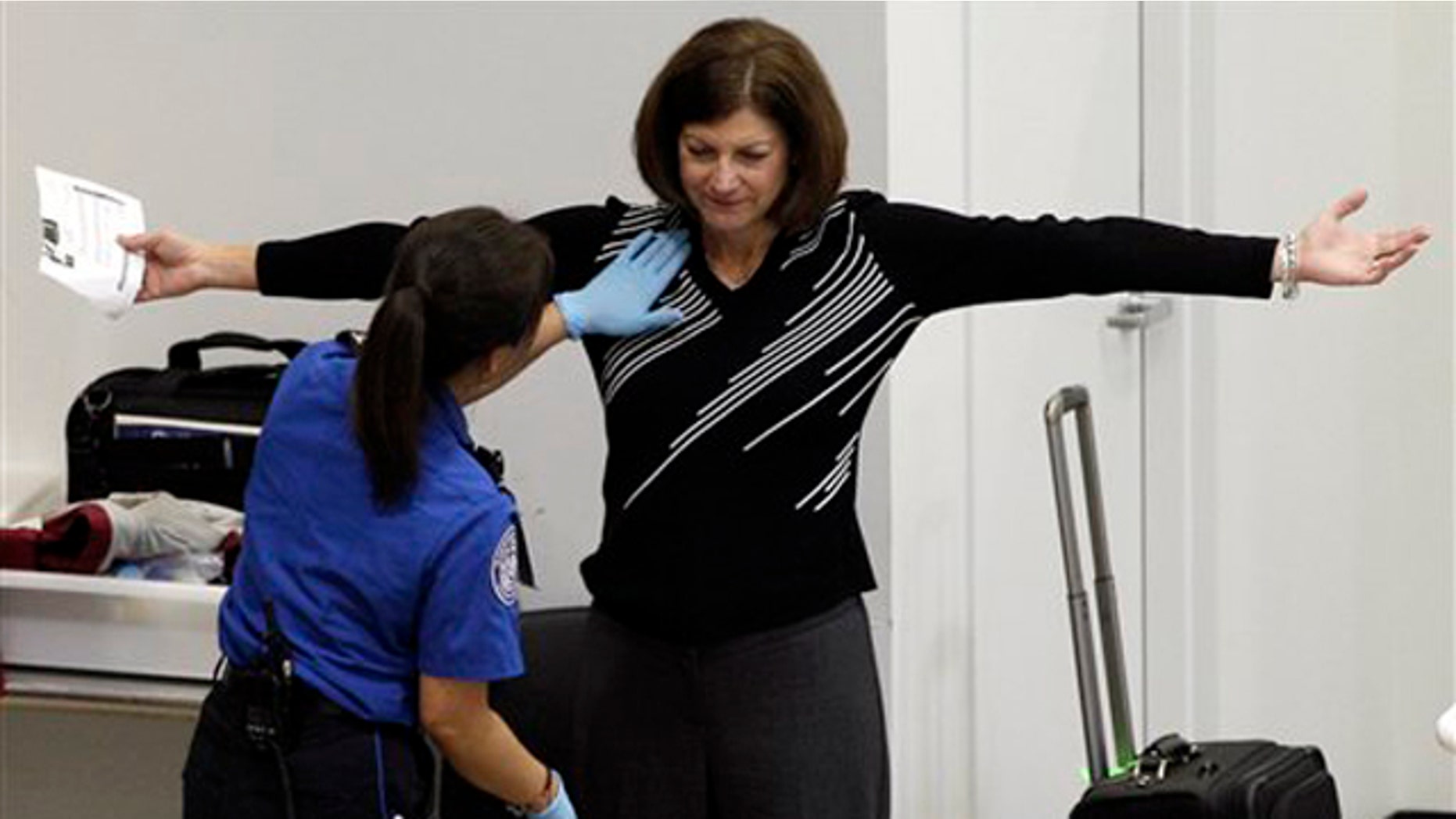 WASHINGTON -- The busiest U.S. air travel day looms at midweek with Americans voicing outrage over new, personally invasive security searches and threatening airport protests that could snarl the system.
The Obama administration and security officials acknowledge the public's anger but emphasize the need to keep travelers safe from potential terror attacks in the sky.
The uproar grows out of new procedures implemented by the Transportation Security Administration, which was created after the Sept. 11, 2001, terror attacks and has significantly stiffened airline security since its creation.
The new checks include body-scanning devices at about 70 of the nation's hundreds of airports that produce virtually nude although unrecognizable images of travelers.
Those who refuse the scan are allowed to undergo physical body searches, but those can include the touching of genitals through clothing.
Cable television outlets, Internet sites and blogs have been dominated by stories about the procedures, some highlighting the indignities they have caused for travelers.
For example, a bladder cancer survivor from Michigan who wears a bag that collects his urine said a security agent at a Detroit airport patted him down so roughly, it caused the bag to spill its contents on his clothing.
Tom Sawyer, a 61-year-old retired special education teacher, said the experience left him in tears before he caught a flight to Orlando, Florida.
"I was absolutely humiliated. I couldn't even speak," he told MSNBC.com.
Late Monday, Sawyer said Transportation Security Administration chief John Pistole called him to apologize and Sawyer accepted.
Pistole said he is concerned about people such as Sawyer who have had uncomfortable experiences with agents performing the body searches.
Pistole also said he understands public anger about privacy but emphasized that a relatively small proportion of the 34 million people who have flown since the new procedures went into effect have had body pat downs.
The issue was a dominant one Monday at White House spokesman Robert Gibbs' daily briefing.
He said the government is "desperately" trying to balance procedures that maximize security and minimize invasiveness. He said the TSA procedures still were under study.
"The evolution of the security will be done with the input of those who go through the security," Gibbs said.
Gibbs emphasized that the president's highest priority during the holiday season "is to ensure that when you or I or others get on to an airplane, that we can feel reasonably sure that we can travel safely."
Acknowledging travelers' anger, however, may not dissipate a continuing loosely organized Internet campaign to boycott body scans. A National Opt-Out Day is scheduled for Wednesday to coincide with the busiest travel day of the year, when Americans leave home in huge numbers for the Thanksgiving holiday.
"Just one or two recalcitrant passengers at an airport is all it takes to cause huge delays," said Paul Ruden, a spokesman for the American Society of Travel Agents.
The organization has warned about delays resulting from the body-scanner boycott. "It doesn't take much to mess things up anyway, especially if someone purposely tries to mess it up."
Body scans take as little as 10 seconds, but people who refuse to undergo the scan must submit to a full pat-down, which takes much longer. That could cause a cascade of delays at dozens of major airports, including those in New York, Los Angeles, Chicago and Atlanta.
On Sunday, Pistole reminded Americans of the alleged attempt by a Nigerian with explosives in his underwear to bring down an Amsterdam-to-Detroit flight last Christmas.
"We all wish we lived in a world where security procedures at airports weren't necessary," he said, "but that just isn't the case."
Secretary of State Hillary Rodham Clinton said in a television appearance Sunday that she thought "everyone, including our security experts, are looking for ways to diminish the impact on the traveling public" and that "striking the right balance is what this is about."
She, for one, wouldn't like to submit to a security pat-down.
"Not if I could avoid it. No. I mean, who would?" Clinton said.