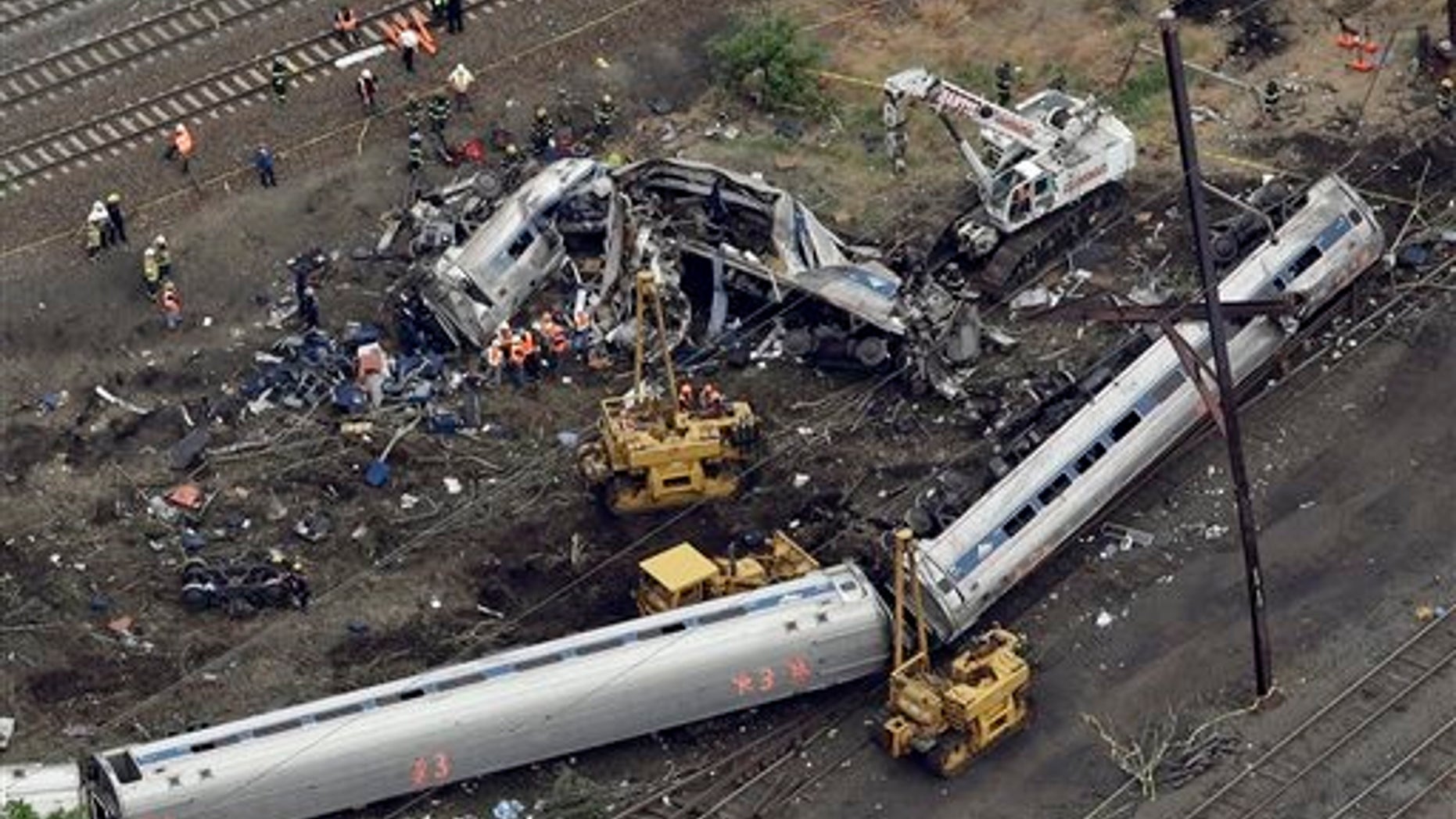 All 243 passengers and crew on the derailed and crashed Amtrak train have now been accounted for. 8 were killed. 200 injured. A 20-year-old Naval Academy midshipman becomes the first of the dead passengers to be laid rest today with a funeral on Long Island. The Amtrak CEO says the company is cooperating and takes full responsibility for the accident. The engineer isn't talking, but apparently tells authorities he doesn't remember what happened. The train was traveling 106 mph in a 50 mph zone. The train was not equipped with new technology that would have automatically slowed it down. We've got team coverage.
3 bodies have been found amidst the wreckage of a Marine helicopter that crashed near remote villages in Nepal this week. The chopper had 6 Marines onboard and two Nepalese soldiers. No survivors. The helicopter was delivering aid to areas hard hit by two large earthquakes that have left more than 8000 dead.
President Obama set to speak at 11am at a memorial service at the Capitol for officers who died in the line of duty.
The controversy over George Stephanopoulos continues to grow. We've now learned the ABC News host contributed $75,000 to the Clinton Foundation over a three year period. The Good Morning America host apologized on air this morning, but some media critics will call that insufficient. Howard Kurtz reporting and we'll get into it with our media panel.
Jeb Bush now says he would not have gone to war with Iraq in 2003 after all. The question has plagued him all week after an interview with Megyn Kelly in which he seemed to suggest he would have gone to war even knowing what we know now about Iraq not having weapons of mass destruction.
Congress is busy. The Senate working towards passing fast track trade authority for President Obama after all, but it's fate in the House remains murky. The House expected to pass a $612 billion defense policy bill that President Obama has threatened to veto. President Obama is expected to sign a measure that would give Congress a say in any Iran nuclear deal.
A typhoon expected to hit Guam today. Folks are hunkered down.
Jazz great BB King is dead at the age of 89. Julie Banderas will talk about his life.