Toxins in Salem drinking water prompt Oregon governor's emergency declaration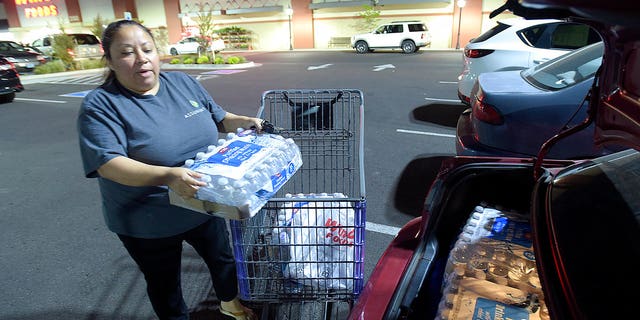 NEWYou can now listen to Fox News articles!
Oregon Gov. Kate Brown issued a state of emergency Thursday for Marion and Polk counties, five days after the discovery of toxins in the tap water in Salem, the state's capital and second-largest city.
Following the emergency announcement, National Guard troops were deployed to truck in fresh water, the Oregonian reported.
Greg Walsh, Salem's emergency preparedness manager, said the city is working with partners to provide an alternative water distribution center.
"If we get results (Thursday) and the advisory continues," Walsh said, "then we will instantly activate points of distribution for water."
State law enforcement authorities are also looking into claims of price gouging on bottled water in the area. Officials have received more than a dozen complaints so far and expect more as consumers become aware they can report the incidents.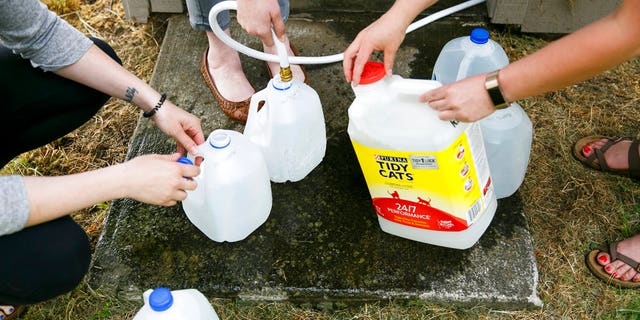 On Saturday, an out-of-state lab had discovered cyanotoxins in Detroit Lake, which has been providing water to Salem and surrounding communities for decades. But city officials did not issue a public advisory until Tuesday, the Statesman Journal reported.
The cyanotoxins derive from algae bloom in Detroit Lake and can induce allergic reactions, respirartory malfunctions, or damage to the liver or kidneys. The algae blooms are usually most frequent in late spring and early summer.
City officials say these toxins, while safe for washing dishes and water plants, can potentially harm young children, or people with "compromised immune systems," the Statesman Journal reported.
Authorities say the effects of drinking the contaminated water for vulnerable people can include fever, headache, vomiting and bloody diarrhea.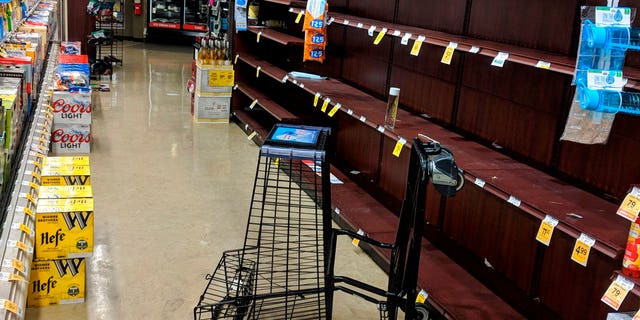 The delayed announcement outraged Salem residents.
"It frustrates me that city officials appeared to know about the elevated toxin levels for a number of days, but only chose to alert people on the evening of the 29th," an 8-month-pregnant woman told the Statesman Journal.
But an Oregon Health Authority official explained that the delay was meant to avoid stirring a panic, per chance the toxins receded.
The public advisory warning Tuesday prompted city residents to clean out the supply of bottled water from local stores. By Tuesday evening major supermarket chains were reporting low inventory levels.
The Associated Press contributed to this report.