Tough Week for Donald Trump; Hillary Clinton Snaps at Bernie Sanders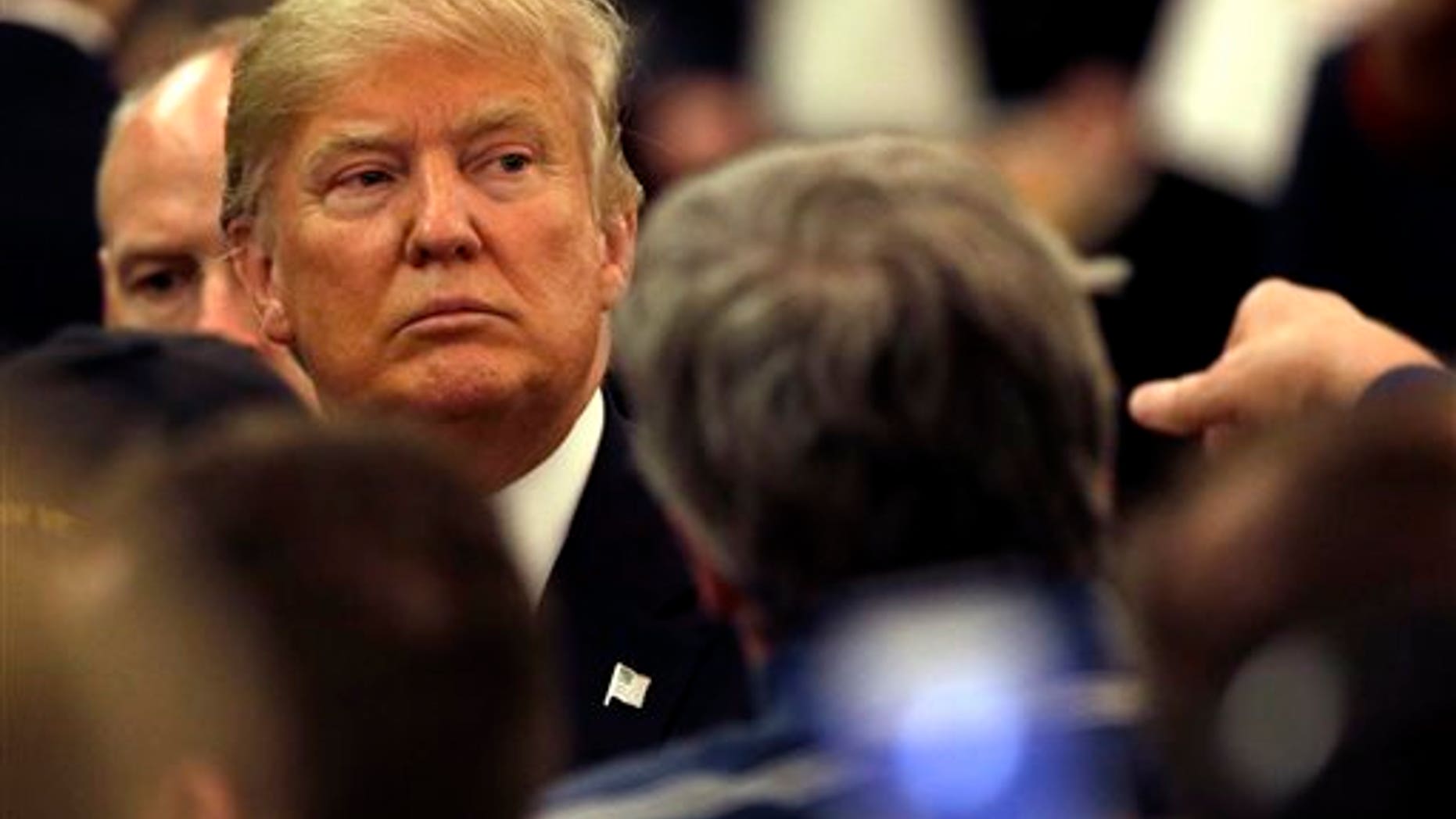 New Fox Business polling for the Wisconsin primary. Cruz gets 42%, Trump gets 32%, Kasich gets 19%. That echoes the Marquette poll earlier in the week. A new PPP poll has the race closer. The conservative establishment in Wisconsin has been united against Trump for months.
Donald Trump remaining on the defensive after a wild week for his campaign. He's taking a lot of criticism for comments on abortion and for standing by his campaign manager who is accused of assaulting a reporter.
Trump is at a historic high and not in a good way. That's the headline in the Washington Post today where his unfavorable ratings are at levels not seen before. Philip Rucker and Robert Costa writing today:
If Donald Trump secures the Republican presidential nomination, he would start the general election campaign as the least-popular candidate to represent either party in modern times.
Three-quarters of women view him unfavorably. So do nearly two-thirds of independents, 80 percent of young adults, 85 percent of Hispanics and nearly half of Republicans and Republican-leaning independents.
Those findings, tallied from Washington Post-ABC News polling, fuel Trump's overall 67 percent unfavorable rating - making Trump more disliked than any major-party nominee in the 32 years the survey has been tracking candidates.
Head-to-head matchups show Hillary Clinton, as well as her Democratic rival Bernie Sanders, leading Trump, often by double digits. Even his two remaining fellow GOP contenders this week backed away from earlier promises to support the eventual nominee.
And with each passing day, Trump makes moves that add further uncertainty to his ability to pivot to the general election. His defiant defense this week of his campaign manager, Corey Lewandowski, who was charged with battery for yanking the arm of a female reporter, as well as Trump's remarks Wednesday that women who get illegal abortions should be punished, might play well with his followers, but could further alienate the broader electorate.
Clinton snapped at a woman at an event who accused her of taking money from oil and gas lobbyists. Clinton denied it and snapped at the woman saying she was "sick and tired of the Sanders campaign lying about me."  She was visibly angry.
Hillary Clinton is adding events in Wisconsin. The Clintons will both appear this weekend in the Badger State. The Clinton campaign does not expect to win Wisconsin, but reportedly wants to make sure they don't lose badly to Bernie Sanders.
Hillary Clinton remains the front runner for New York's primary on April 19th, but her lead has been eaten into by Mister Sanders. A one-time 48 point lead in the Empire State is now down to 12 points.
Several live events to keep our eye on today on the campaign trail.
1000ET - Kasich town hall, Antique Automobile Club of America Museum, 161 Museum Dr., Hershey, PA...FNC LiveU
1145ET - HRC manufacturing roundtable, Institute of Technology at Syracuse Central, 285 E Adams Street, Syracuse...POOL live
1300ET - Kasich remarks, Pennsylvania Leadership Conference, Radisson Harrisburg, 1150 Camp Hill Bypass, Camp Hill, PA...FNC LiveU
Big RNC meeting with Donald Trump yesterday afternoon. It was a Trump effort to shore up support with the Republican party and to learn more about securing GOP delegates.
The Wall Street Journal reports the campaign is being fueled by social media.
President Obama continues hosting a nuclear summit today.
1100ET -- POTUS chairs the opening plenary session of the Nuclear Security Summit: National Actions to Enhance Nuclear Security - Walter E. Washington Convention Center in Washington, DC (HOST LIVE / POOL)
1300ET -- POTUS takes a Nuclear Security Summit family photo - Walter E. Washington Convention Center in Washington, DC (HOST LIVE / POOL LIVE)
1330ET -- POTUS The president attends a working lunch: International and Institutional Actions to Strengthen Nuclear Security - Walter E. Washington Convention Center in Washington, DC (CLOSED PRESS)
Tornado watches in effect for parts of Georgia. Severe weather heads for the Carolinas today after reports of tornadoes last night in Alabama, Louisiana, and Mississippi last night. At least a dozen homes were damaged in MS alone.
A police officer was murdered in Richmond, Virginia yesterday. A man opened fire on the cop after being briefly questioned. The murdered was shot and killed by police at the Greyhound bus station.
Both California and New York will raise the minimum wage to $15/hour after action by the state houses and governors.
Chicago teachers on a one-day strike.
We get March jobs numbers today. Analysts expect the U.S. added 200,000 jobs in March and the unemployment to remain unchanged at 4.9% (an 8-year low).
Gold prices have been on a tear thanks to global economic insecurity.
Tesla debuted it's new Model 3, and promptly took 135,000 pre-orders.
Marriott Hotels has won a bidding war for Starwood Hotels.
For more news, follow me on Twitter: @ClintPHenderson